Ever since Skyler read Bessie's Pillow she has been interested in learning about other young women in history. When offered the chance to review the book Clara Barton: Courage Under Fire, I was happy to help. This book is one in a set by YWAM Publishing a Christian company called Heroes In History. There are twenty eight books to choose from, so finding an option should not be hard. All the books are beautifully written and are meant to inspire our children showing them that regular normal people can be heroes too! Heroes come in many shapes or sizes and the best ones never thought of themselves as heroes. They were just doing the right thing.
With her book, blanket and best friend Stella she is thrilled to start a new adventure with her book! She couldn't wait to tell me all about the story of "The angel of the battlefield". I just love that she enjoys reading stories of true heroes. These best selling biographies are true stories. In a world full of made up heroes I feel it is extremely important to allow children to realize that a cape or a cool suit is not a hero. I enjoy that my children are learning that a real hero doesn't advertise or expect anything in return. They do the right thing and make the right choices because they genuinely care about people.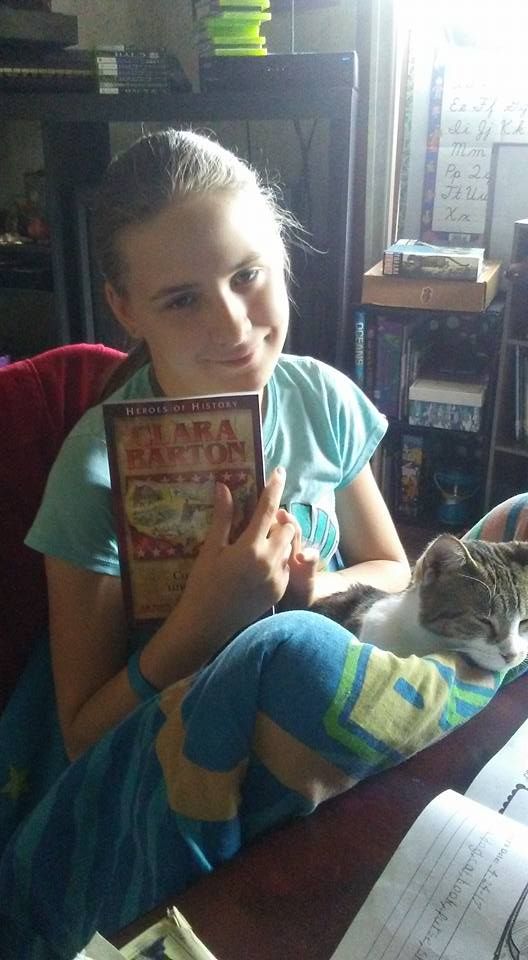 As the mother of a young girl in today's media hyped world it is a joy for me to see her learn about young women who are actual heroes. I believe it is more important now more than ever that our girls see something besides what is plastered on television everyday. I do openly impress to my daughter that heroes can be both girls and boys but I feel it really hits home to her when she reads of other girls who have faced such difficult obstacles and still prevailed!
One of the best things I feel she has learned from this book is that Clara Barton was a terribly shy and timid child, yet accomplished so very much. Skyler is very shy in new situations and has issues with speaking in large groups when she doesn't know everyone. She couldn't wait to tell me all about how Clara fought for soldiers and to be able to help people. Skyler adores animals and would probably stand in front of a train to save one so she has enjoyed learning all about this other young lady who dedicated her life to help as well. She also took it upon herself to read all about the American Red Cross and how they help people all over the world. She told me it was amazing to her that one woman from all those years ago is still helping people even after she is gone.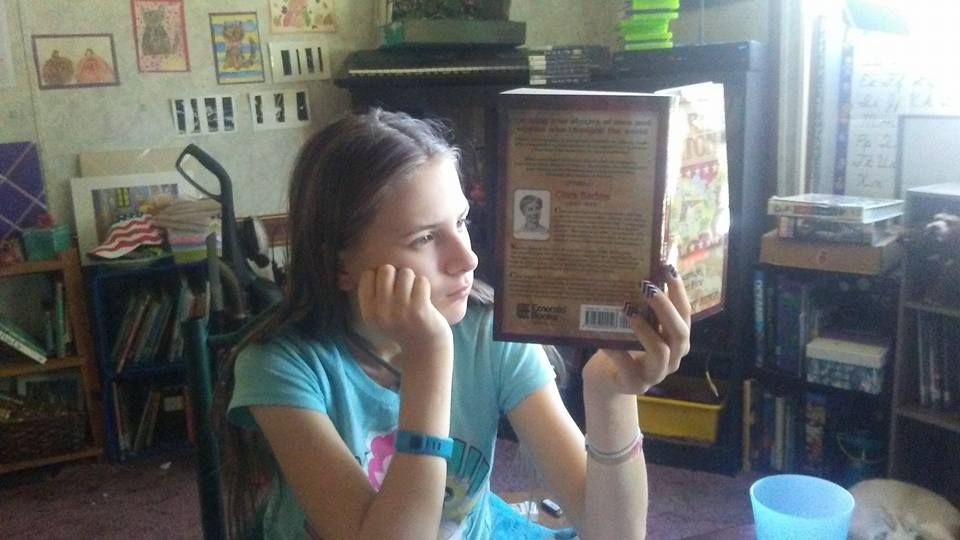 Besides the series of Heroes in History there is also a series of books called Christian Heroes: Then & Now. This is a wonderful faith based set of books for kids. I feel that is also a great set of books teaching children about other Christians who accomplished remarkable things through God.
Also included in this review was a downloadable study guide. This is a very thorough guide as well. It includes ideas for not only a single child but even guides for small groups such as co-ops or even classroom groups. It is full of fact sheets, mapping and even timelines. There are writing activities and also projects to make. It is well written and endless in the possibilities of all you may do.
This Christian company has many well written books for your children to check out. I would recommend them to anyone looking for quality reading material.

YWAM Publishing is also active on social media so feel free to explore even more about them.
To see what others have to say about all these great books pop on over to the Review Crew!