So we are on week 6 of our school year moving right along! Some of our highlights this week were science experiments, pottery and a park day with  home school friends!!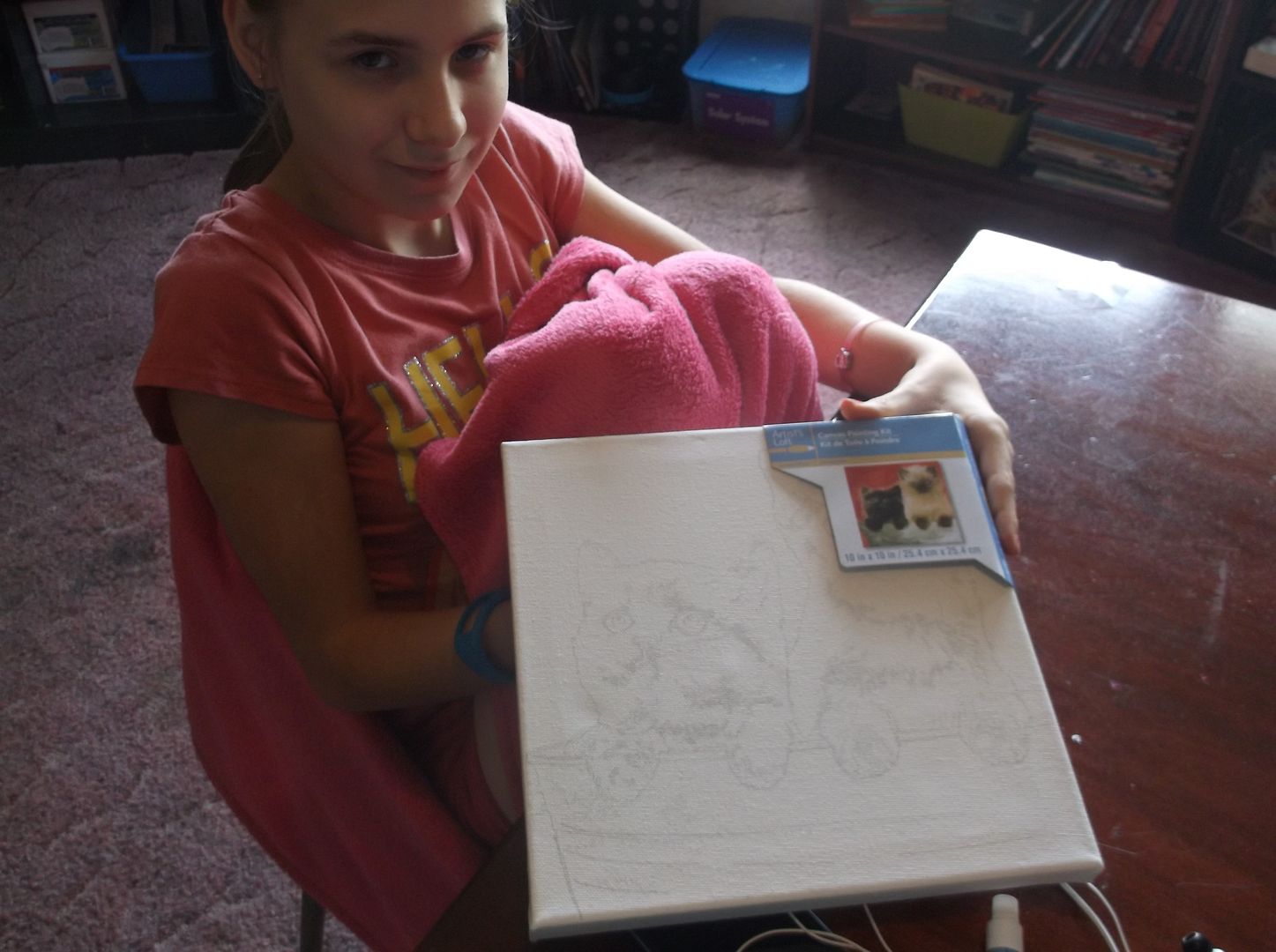 Skyler was so happy to see a new art project for this week. Painting on canvas with acrylic paint. I think she was happy because it was painting cats of course!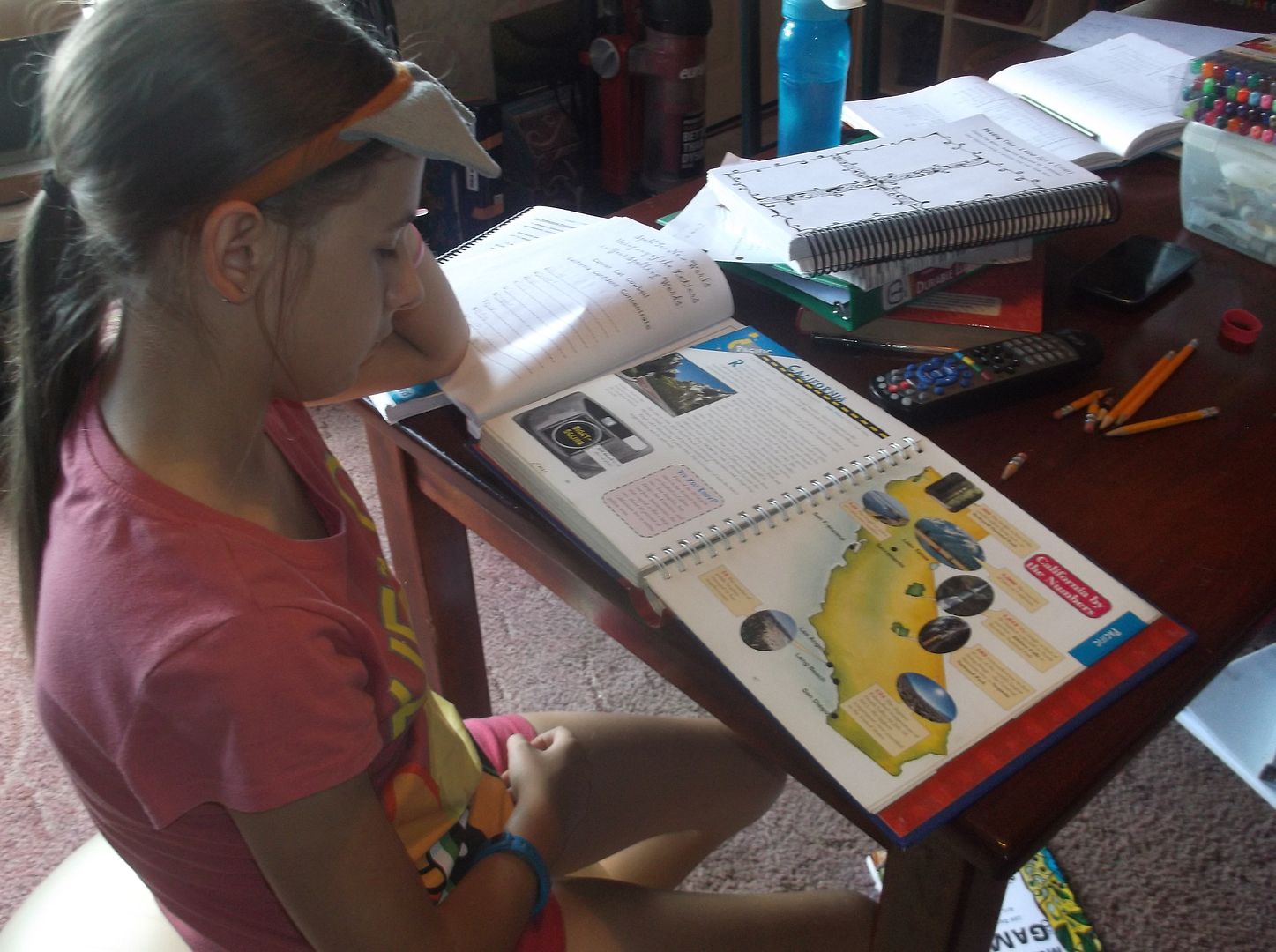 In her spelling journal she was researching California this week. I try to make them use books for looking up information not just google!!