Both of my children are fascinated with other cultures and they absolutely love learning about the languages. When I was given the opportunity to review Hey, Andrew! Teach Me Some Greek! - Level 3 Set from Greek 'n' Stuff I knew Skyler would be extremely interested! She has never had any form of instruction in the Greek language so she was given the Level 3 set to use, this is intended for students in grades 4 and older. This level is for those who have completed level 2 or older newbies which is what my daughter is. She is in grade 7, and this was just right for her!  
There are a total of 8 levels in the Greek series so there is one for every skill level out there!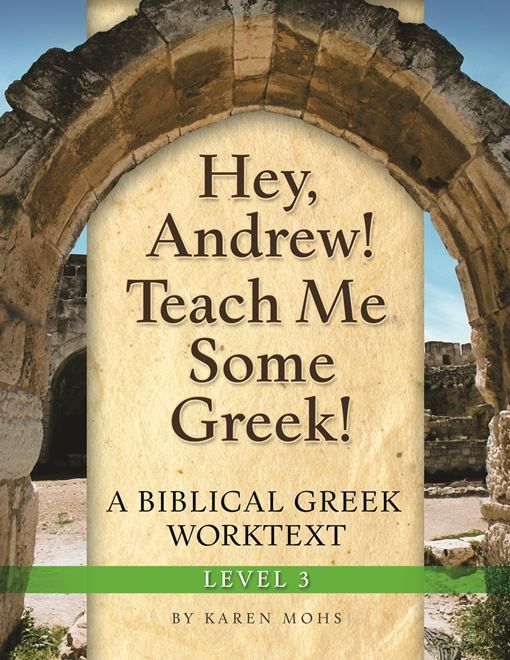 For our review I was given the Level 3 student text, answer key and the pronunciation CD, which is used in levels 3 and 4. The student book consists of 36 lessons, and it is basically a page a day activity. If you decide to use the page a day then the curriculum will last for a full school year. Obviously you can always plan this around your schedule. I just love flexible programs! The first part of the Level 3 set starts out with quite a bit of review which is why this level can be used by those who have no previous instruction.