Even though this is Christmas week I have decided we can still learn about stuff, so we finished up redoing the laundry room. This "little" project was started in July by the way. I had done all my research, I had read blog after blog and searched pinterest until my eyes were going to pop out. This would be easy peasy! Not, Not, NOT!!!!!!!!!  Did I mention that everything I read online had not prepared me for the drama that would become my laundry room?
     I truly wish I had taken better before pictures, but this is it. Hopefully you can get an idea.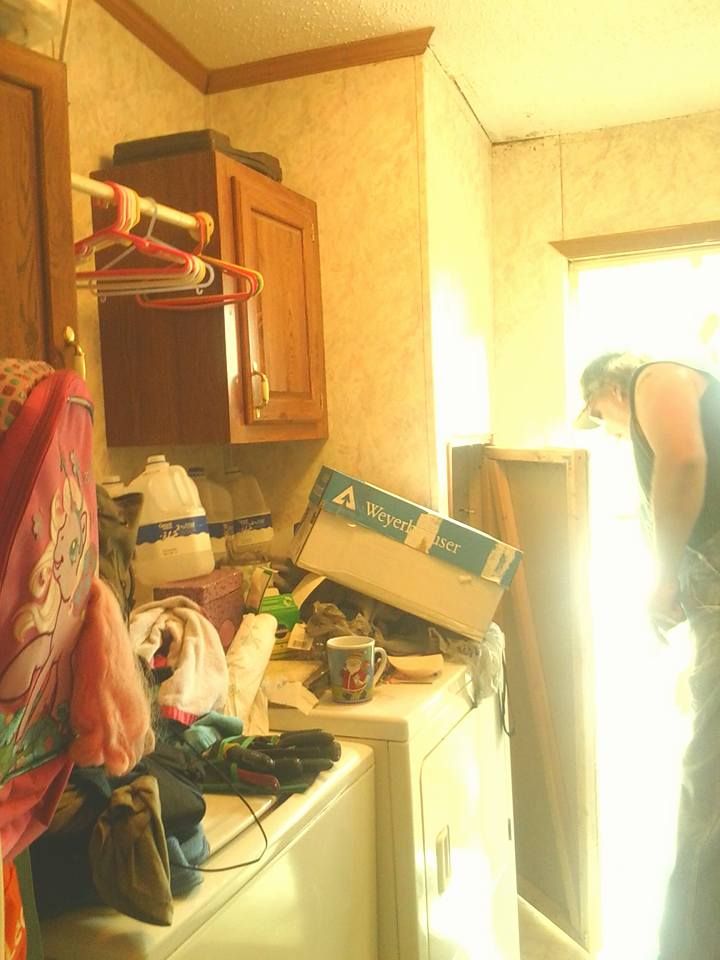 See the top of the wall there? That is trim and that trim is just blahhh in my opinion so out it came. Now according to what I read it was just nailed up there easy to remove....... They lied! There were huge gaps between the ceiling and the wall. I mean easily able to put my hand in it. So that had to all be fixed. Thank God for my handy dandy Uncle Jason. If I had tried this alone I would have been in tears at this point as well as clueless.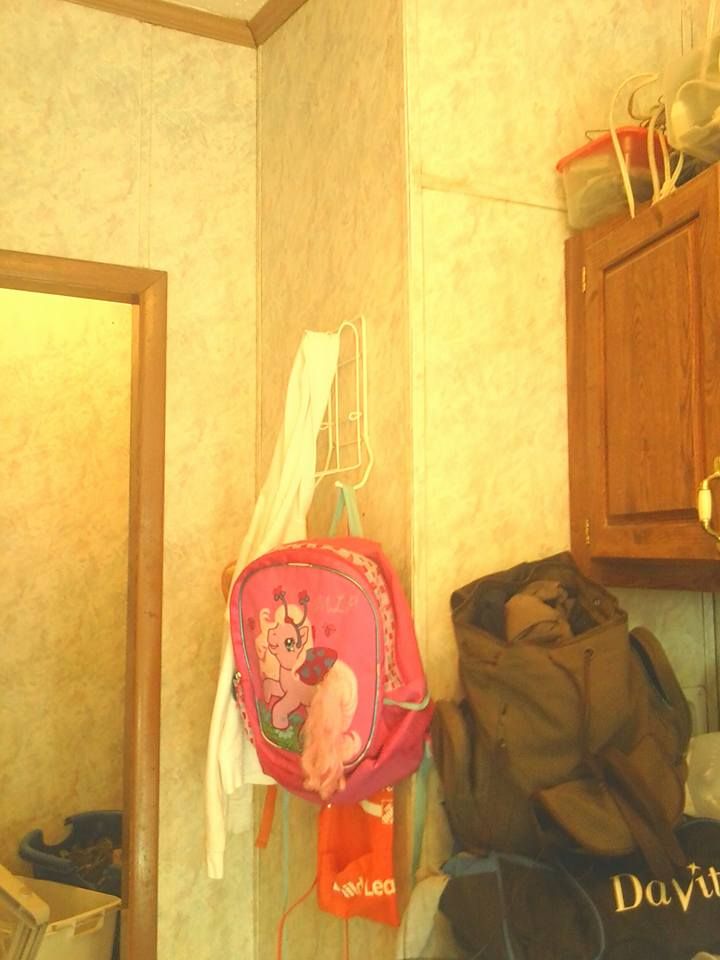 Years ago a tree had taken out quite a bit of this room and it seems like the fix it man my parents paid dearly for had literally patch worked walls and covered open broken seams. So much prep had to go into the walls to smooth them out and it never did get perfect but it still turned out 100% better than what it was when we started.