For years we had been set with our math program. There was no need to look anywhere else in my opinion because they were doing great with what we had. Sadly last year that stopped being the case. I have tried a few things and when the chance to review the UnLock Math program came up I jumped on it. While the program offers different topics we are using the UnLock Pre-Algebra. I am so glad I did too! My son Fox is doing wonderful with it and he doesn't complain! That is a HUGE bonus right there, the lack of complaint. He is also learning which is obviously the most important thing of all. Math is a giant struggle in our house. My children all take after me with the math, it just doesn't click in our heads so to speak! Finding this program was a blessing.
This is a full and complete curriculum and will take about nine months to complete when used daily. Of course with it being an online program your child can finish faster or take longer. It is best in my opinion to go at the child's pace and not push a time table on them causing unneeded stress.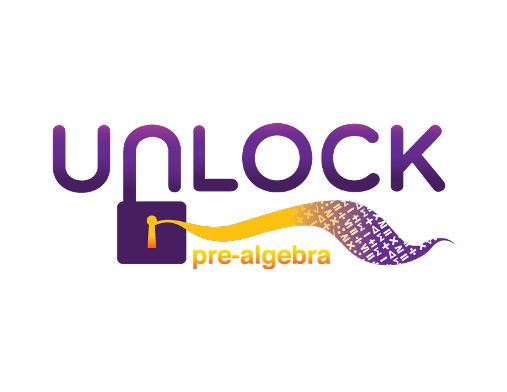 Now onto the program! You will start by setting up your parent account. It is easy as pie by the way! You add your students and they assign them a log-in and you pick a password. Now the students can still get to their assignments if you sign on with the parent account which is what my son does because he hates to remember passwords and since google stores mine he just goes with it. I will say that signing is is not an issue or a problem at all either.
The program can be used anywhere. We have used it at home, at the library and even on the go with my phone. You will want to be sure your kiddo has paper and pencil as well unless they do math in their heads which my son cannot.
This is an on-line program that also uses video lessons. This is something my son enjoys because he can re watch it as many times as he needs without the teacher getting tired of repeating herself! (That might be me). The videos aren't very long maybe seven to ten minutes. The lessons take maybe thirty minutes to complete. These are short bite-sized chunks so that kids don't get overwhelmed with too much information at once. I think this is the issue many children have with math.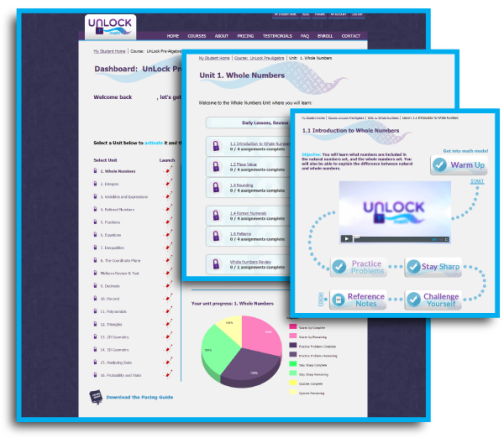 Once a kiddo is logged on they just pick their lesson and go from there. The lessons consist of a warm-up, next is the video, after that is some practice problems and then a review of the concepts learned so far in the program not only the current lesson. There are also some challenge questions which are word problems and yes they are challenging! At the end of the lessons there is a pdf file you can print out of the concepts taught. My son refers to these as his notes.
The program also keeps a running progress report as well as a report card that can be viewed at any time! NO MORE GRADING FOR MOM!!! This alone is a monumental blessing in my eyes.
Now with all that being said I also have to comment on this companies customer service. I am not great with technology let's just be honest here! I had an issue that I e-mailed the company about. I expected to get a reply hopefully by the next day as with most businesses. Imagine the shock when not even ten minutes after I hit send the company called me personally. I cannot tell you how that just shocked me. The owner took whatever time I needed to fully understand the issue. He was amazingly friendly and talkative. He asked how my child was liking the program was there any way that it could be improved etc etc. It was honestly the most pleasant tech type call I have ever had!
If you are looking for a new math program this could be your savior! While we are using the Pre-Algebra they also offer Algebra 1, Algebra 2 and Geometry. I have no issue at all recommending this program to any homeschool family looking for a new math program. The program itself is wonderful and the customer service is just priceless. Right now they are offering a friends discount of $50 off a purchase so that is even better in my opinion!
Please check out this company on social media as well as read other reviews by the crew of the different levels of math they offer.
Facebook
Twitter
Pinterest