As with any other homeschool parent I am always on the look out for great books. With that being said I was thrilled to be offered the chance to review the Adventures of Rush Revere #1 New York Times Best Selling Book Series by Rush and Kathryn Adams Limbaugh. These books were so colorful and beautiful they grabbed my daughters attention right away.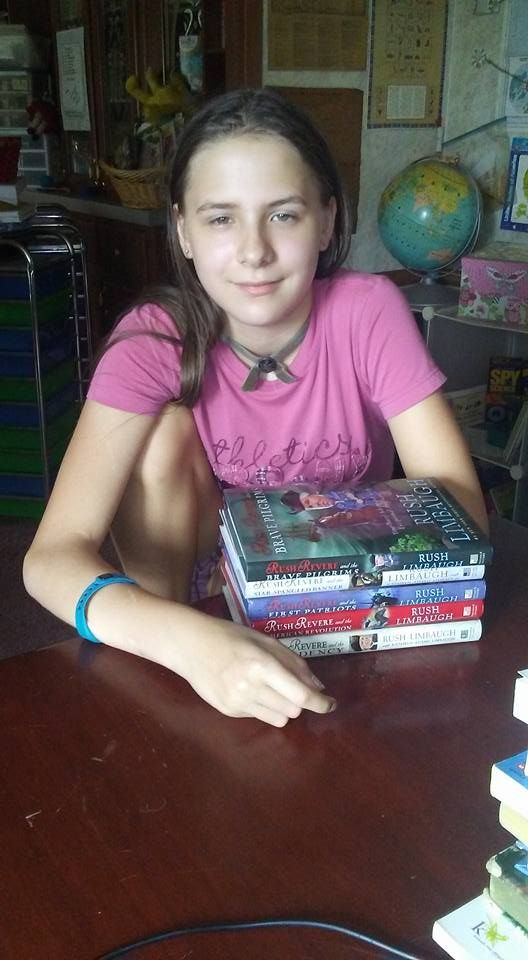 You know a book is great when they take it to bed with them to read! My kids only do this when they really enjoy a book and want to get away from the world. They like to live in the story is what they say!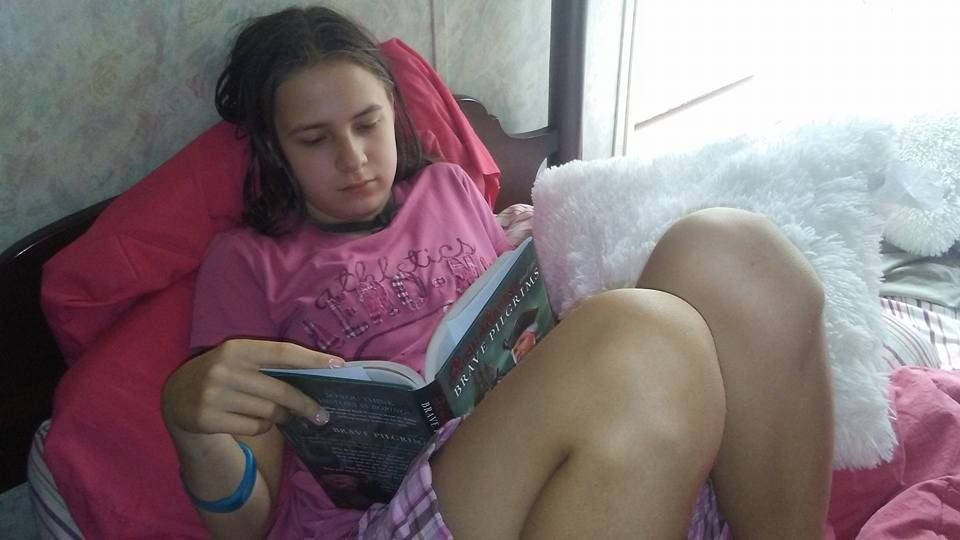 I received all five books in the Adventures of Rush Revere Book Series that have been written so far. I am hopeful there will be more. My kids enjoy most history books but they do not enjoy boring stories this is far from a boring story! Right off it grabs the readers attention because the main character is a time traveler! He also has a time traveling talking horse and I mean truly how cool is that?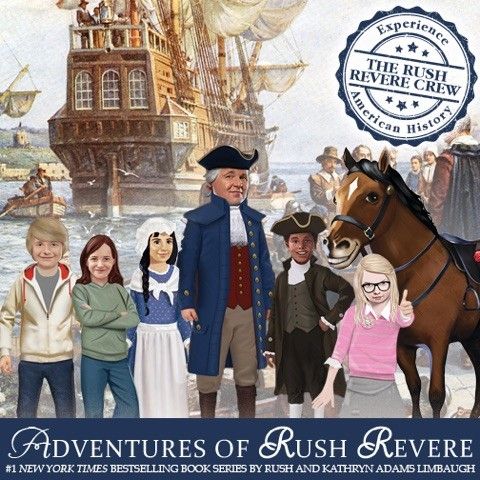 In the first book we learn all about the pilgrimage to America. The books are so well written that even an adult can enjoy them. My daughter is twelve and was left to her own devices to read these. I do admit to picking the first one up and reading some myself. It is again not a boring history book! I cannot say that enough. It is so hard to find truly fun engaging history books that kids enjoy so this was a real find!
The second book, goes right to the time before The American Revolution . It gives a very well written account of the historic events that have helped make our country what is now. It is fun to see where something started and where it is. This is always a big thing for my kids to see that history truly did matter.
The third book takes you right in the middle of The American revolution. As with the other books you can actually see the events
and it also gives you a great idea of the people during that time. I really enjoy books that also spark curiosity of other historical characters so kids will want to search further even after the book is over.
The fourth book is all about a trip to Washington D.C. and it is packed with some pretty cool stuff! You will learn all about the symbols of our country. You will also see all of the historical documents our country is famous for!
The last book will teach your child all the ins and outs of elections. I love how it is at a childs level in a way they understand but not in a babyish way!
American history truly comes alive with these books. I believe even reluctant readers will find themselves enjoying the stories. My daughter has only made it through the first two books and half of the third so far. She is not having any issues with wanting to read them or finding them a chore. She loves her books and I hope more books are written in this manner.
If you would like to connect on social media with these great books please visit their pages! Also check out their web site for more great goodies!
Facebook
Twitter
YouTube
The review crew has written quite a few reviews about this series so please visit and see what other great stuff has been said about these best selling books!