Since my son had had such fun with Memoria Press First Form Greek when the chance to review one of their science programs came up I had to jump on it! I just love using this wonderful products. Memoria Press provides the most beautiful classical christian curriculum and Nature's Beautiful Order is no exception! I have an animal kid so this was right up her alley. This is perfect for students in 6-8 grade and even a great supplement in higher level Biology. She has truly enjoyed her trip through the animal kingdom.
This is an 18 week course but, of course with homeschool you can always make your own schedule. Skyler treated her student book more as a reader. we started on the table and about an hour later she was snuggled on the couch! The set consists of a teachers key, a student book and a student workbook. The cost of the program is just $45.00 so not a huge expense at all.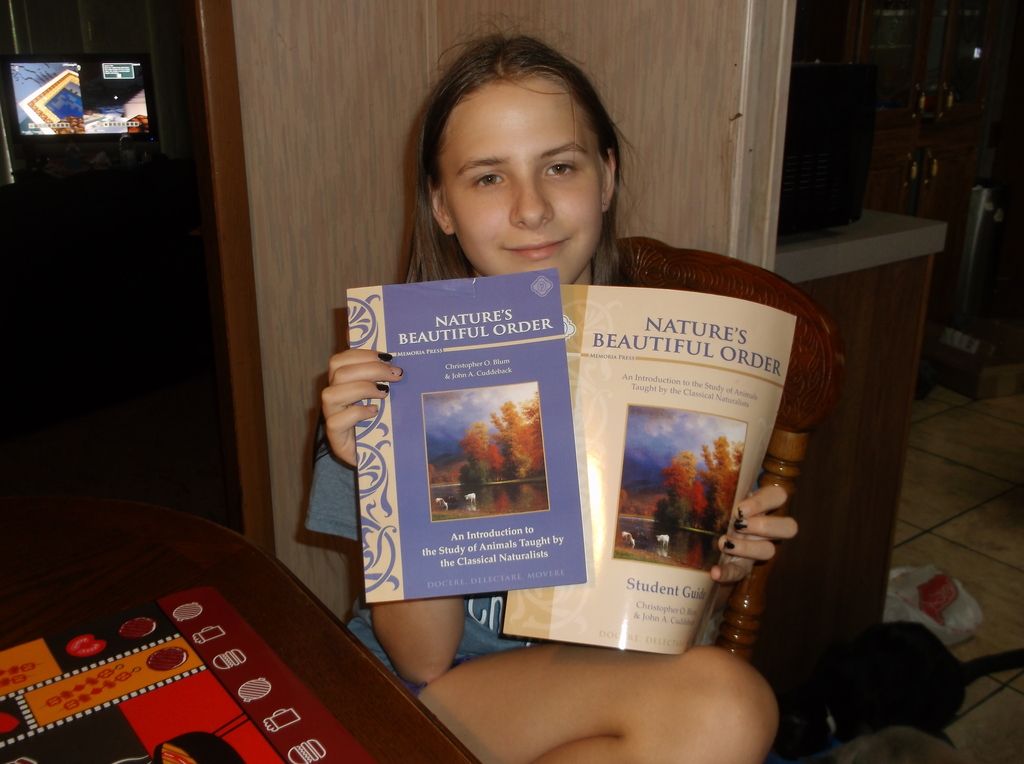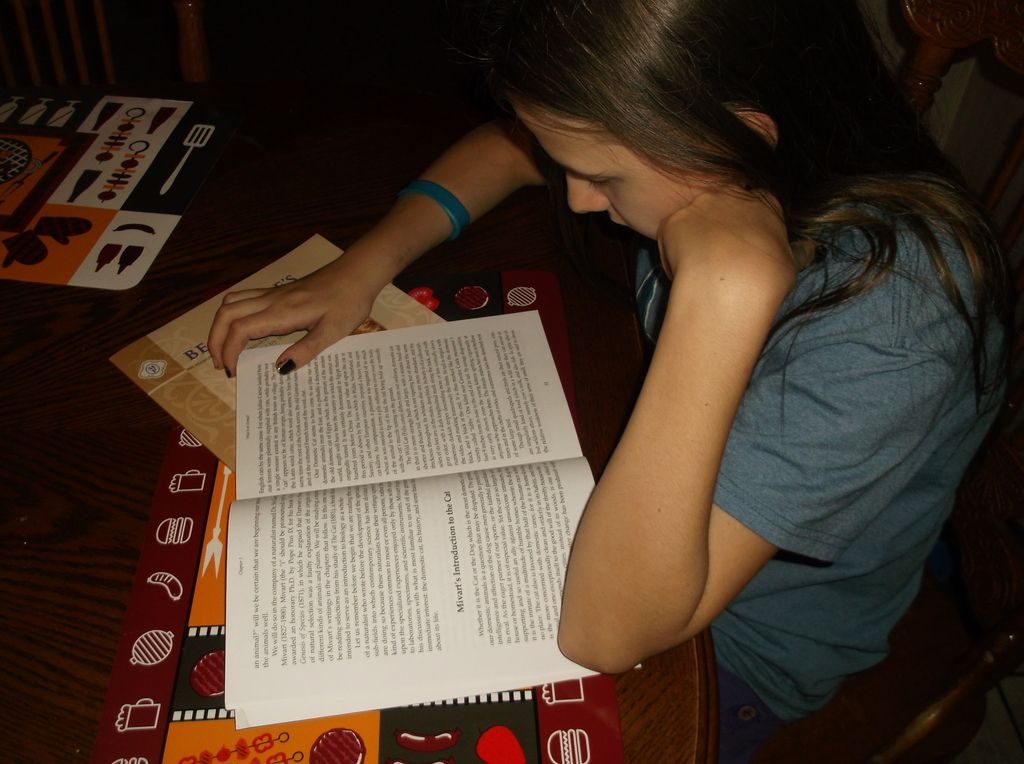 After she read for quite a while we decided to pop open the workbook and check it out. The very first page was The Cat, so of course she was all good with it! Cats are Skylers favorite animal so any time they are part of her school she is pleased. The workbook is intended for one student but you can easily purchase others if needed for additional kiddos!
Since Skyler enjoys reading so much about animals it took her about five weeks to read the whole book. We didn't worry much about a schedule. I feel that when a kid is in her element so to speak it is best to let them go and enjoy themselves. She also had fun looking up images on google of the things she read about in her student text. To me anything that makes a child want to do research is a win win product!
Memoria Press is the best resource for classical christian curriculum, and they also offer amazing Latin programs. The company is also active on social media so feel free to check that out as well.
Take your time reading other reviews as well!