Well, Monday is our first day of the new school year so we of course had to have a party! Nothing says party like tons of junk food.
They also for sure needed that typical brown bagged lunch and pouch juice drink.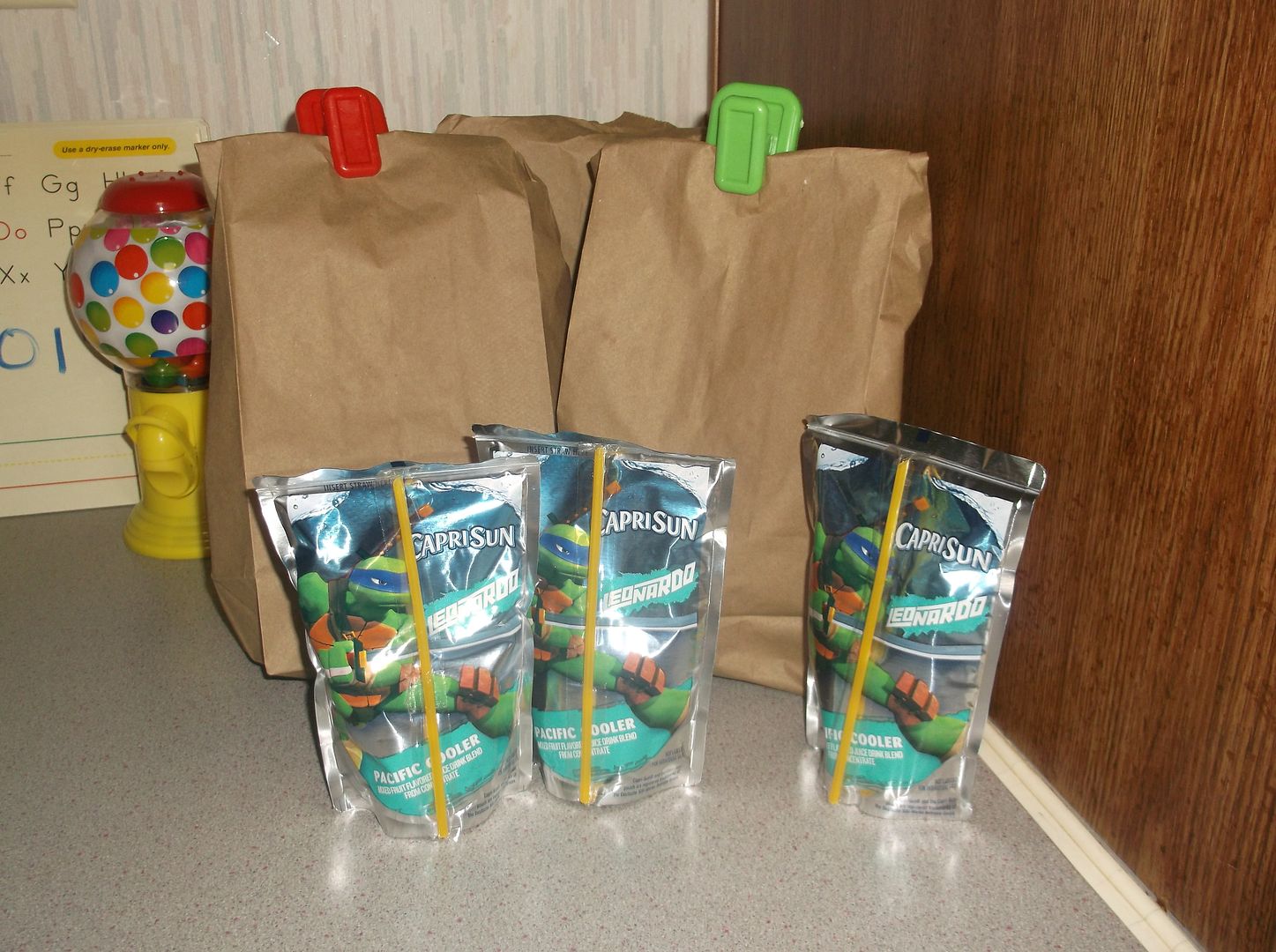 We didn't have any guests this year so my kiddos were not as goofy as usual but I still got some pictures to humiliate them in years to come. That is the moms job is it not?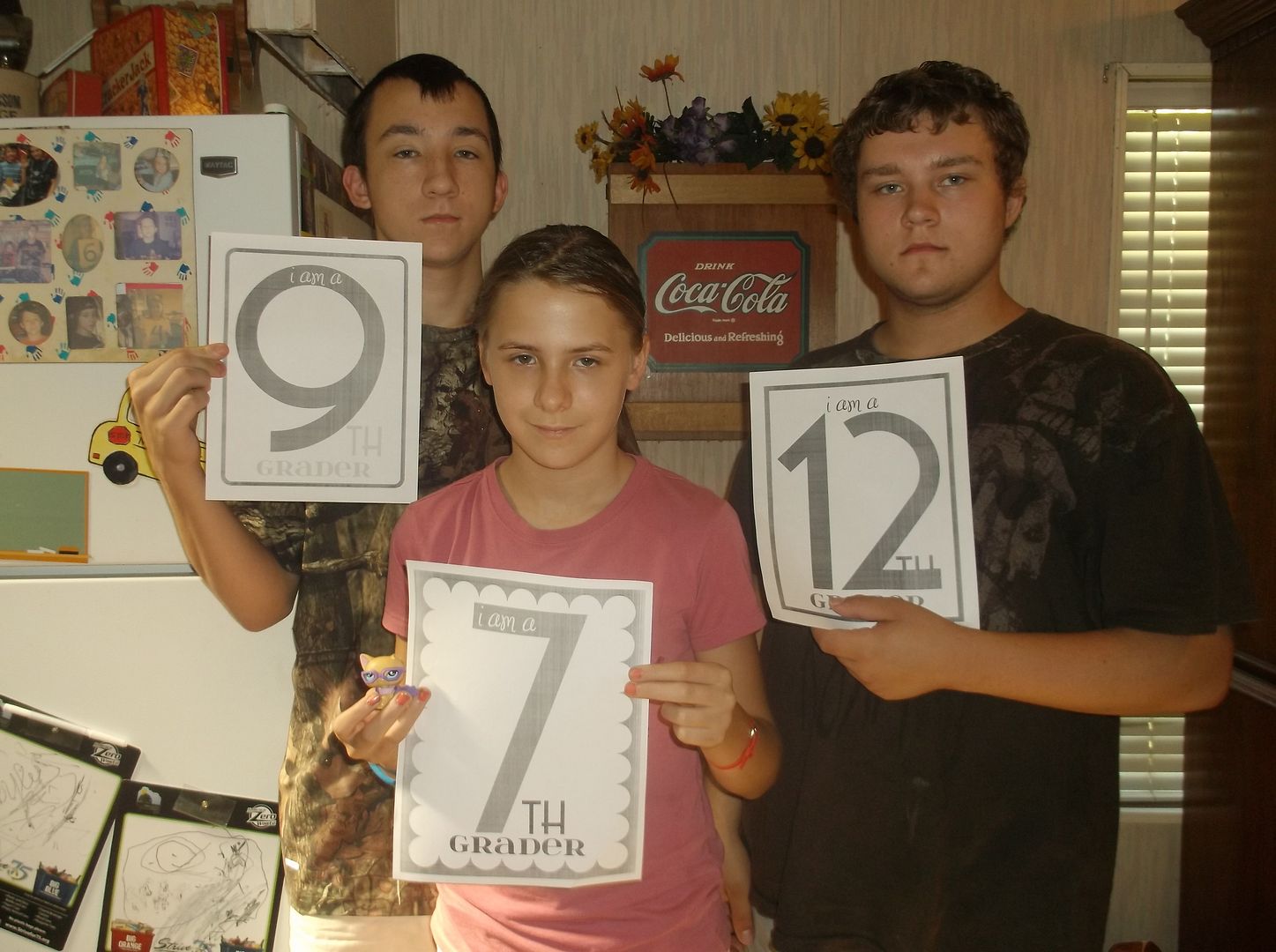 The boys are about fed up with a camera stuck in their face every waking moment. I am not a photographer by any means but I love taking pictures of my kids!!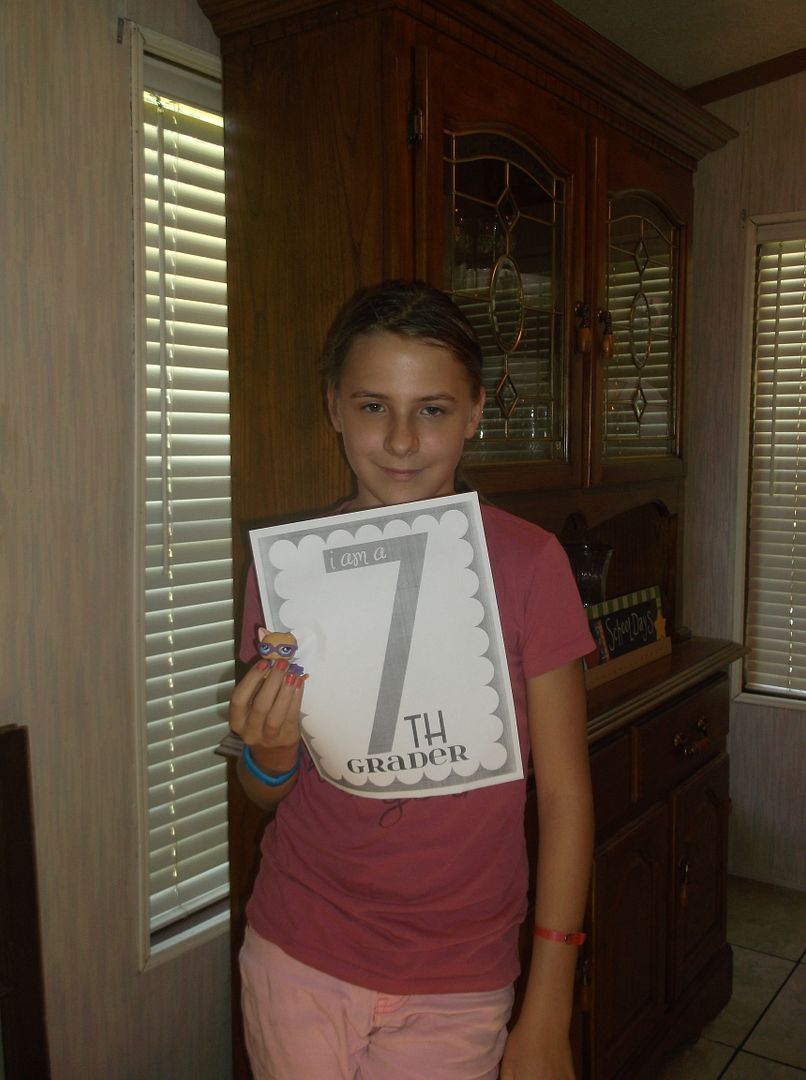 It is hard to believe that is my baby! Even harder to believe I got pictures with no cat ears on, for that is rare!
My baby boy, Fox. Some days he never stops smiling some days he fights me over smiling.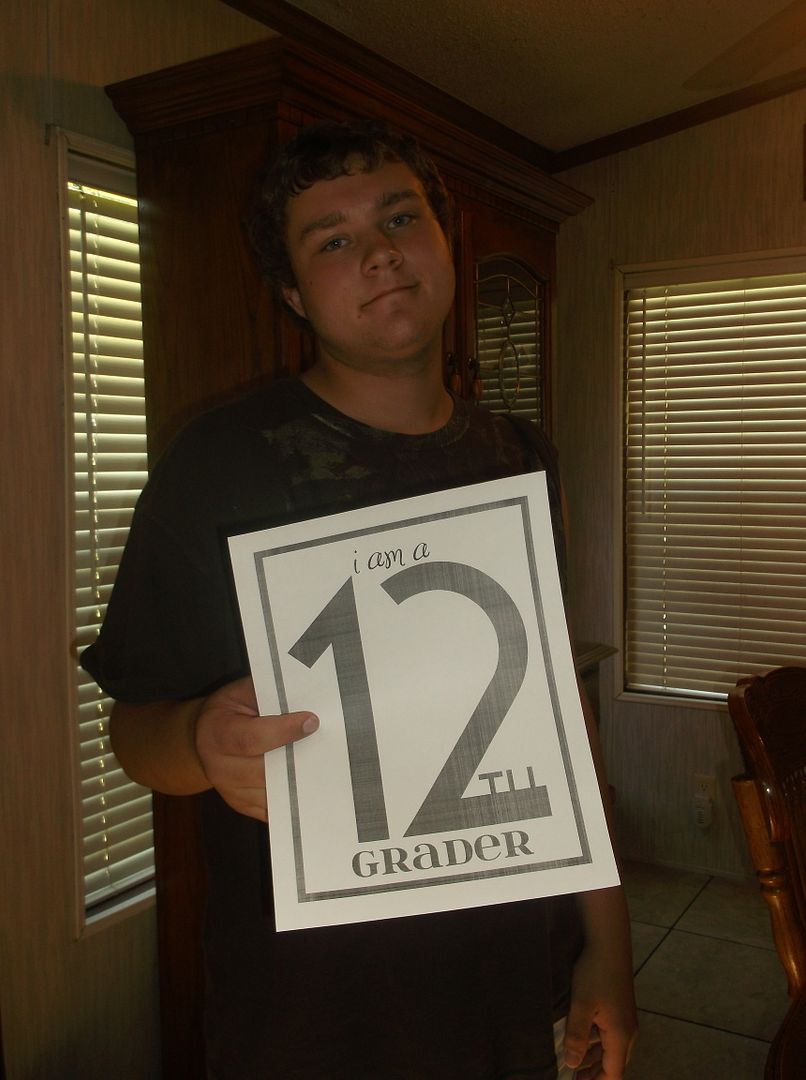 My BIG boy! He actually attempted a smile for me so I cannot be too upset. His smiles are hard won. They happen whenever he feels the urge.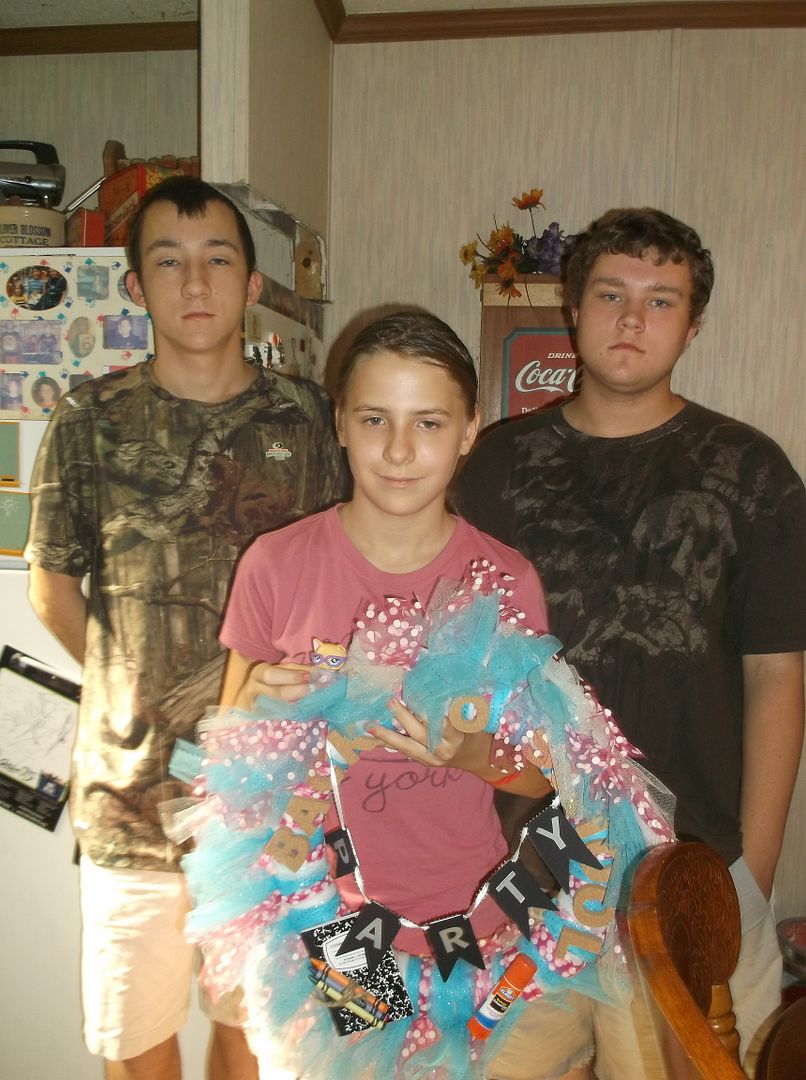 Then there were three..... I miss having more in this all together picture. My oldest girl is a big time college girl now and wouldn't come for pictures. That is all right though, because I still have a beautiful picture of her!!
She is in her second year of college!!!! I am just a tad bit proud!!!
Now for some party pictures....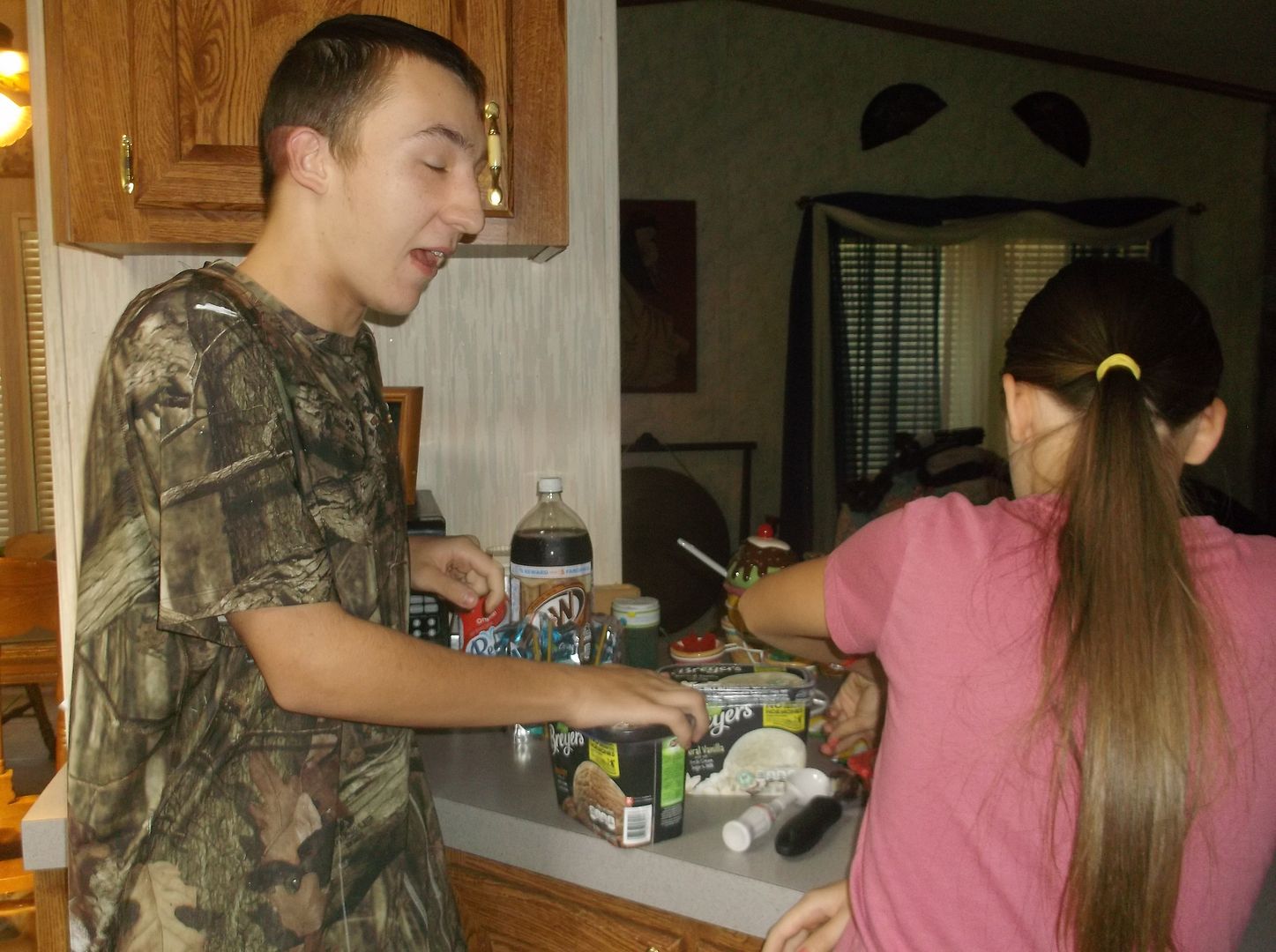 These two scarfed down their lunch to get to their sweets, Damian rushed off to be on the Xbox so no pictures of him.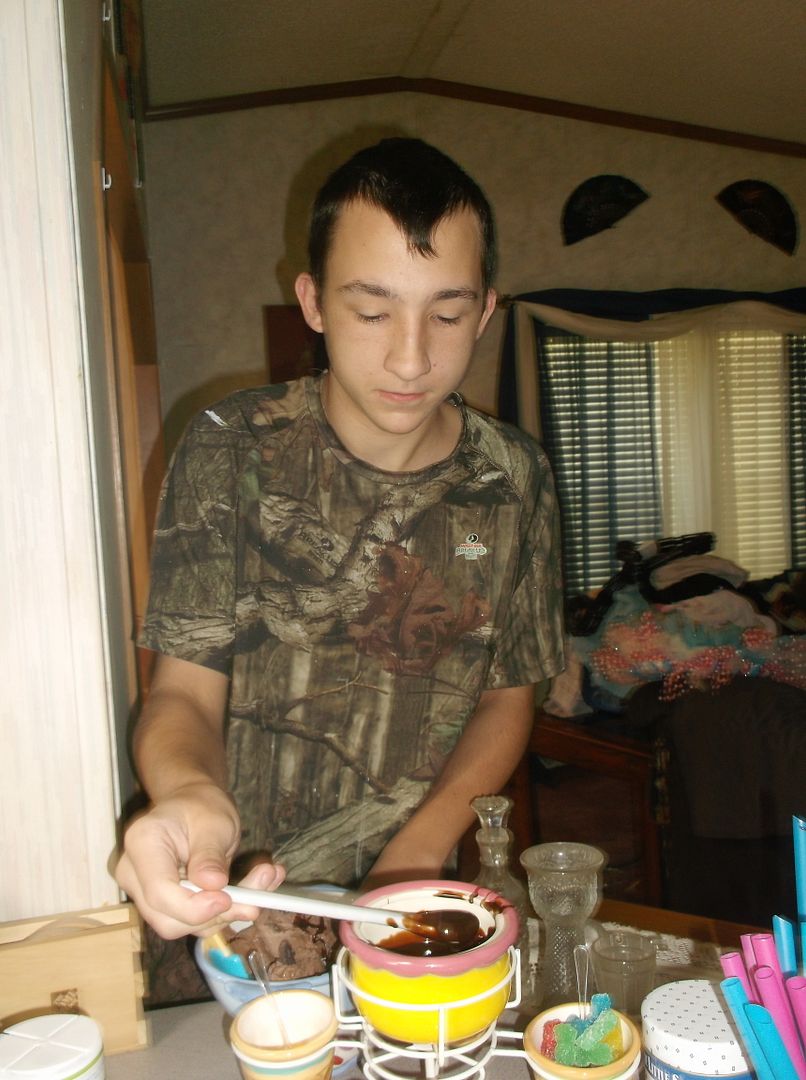 Fox really is my junk food junkie so he goes all out when he is cut loose!
That sundae even scares me!
At least Skyler was willing to take a goofy picture for me!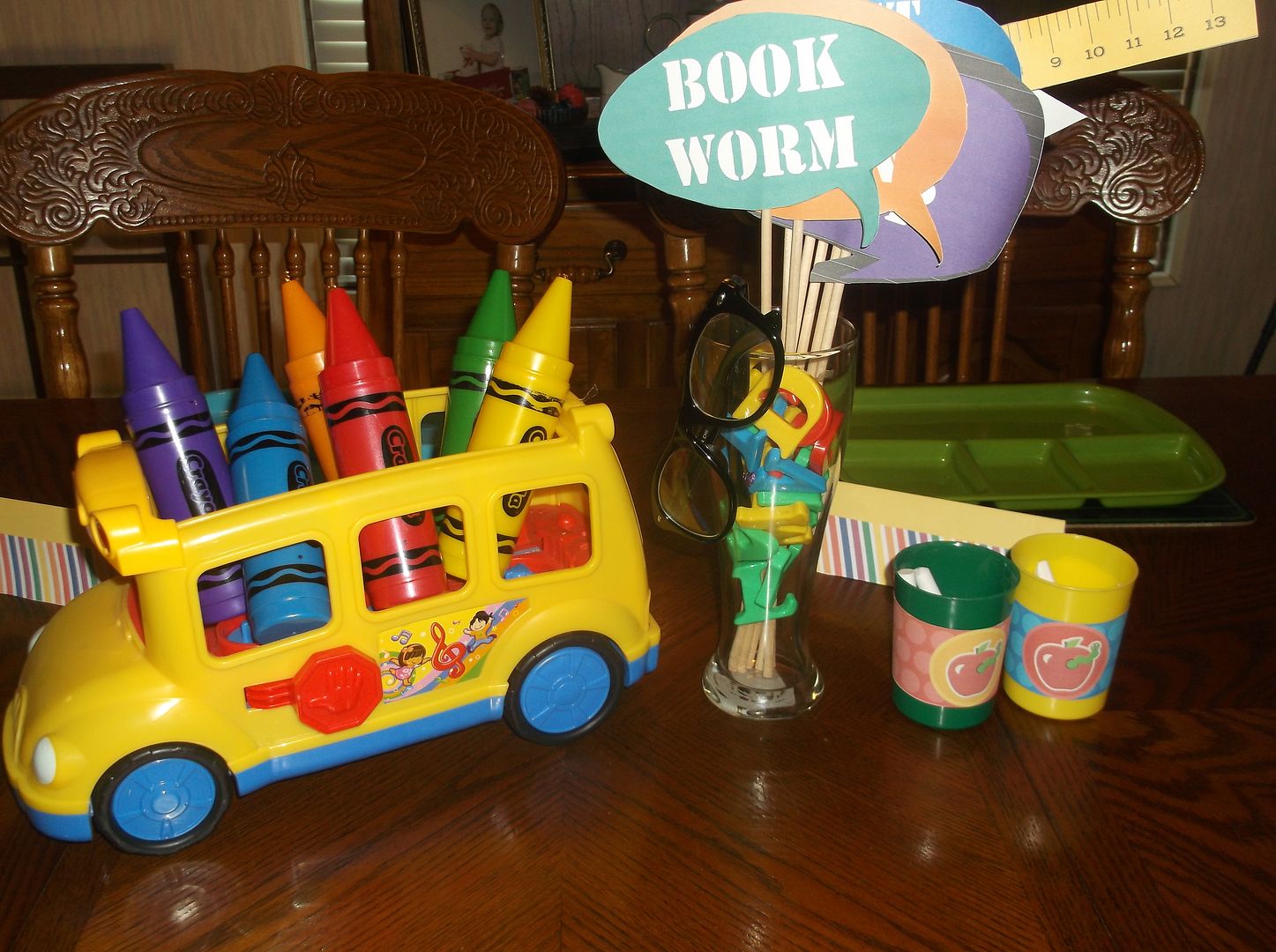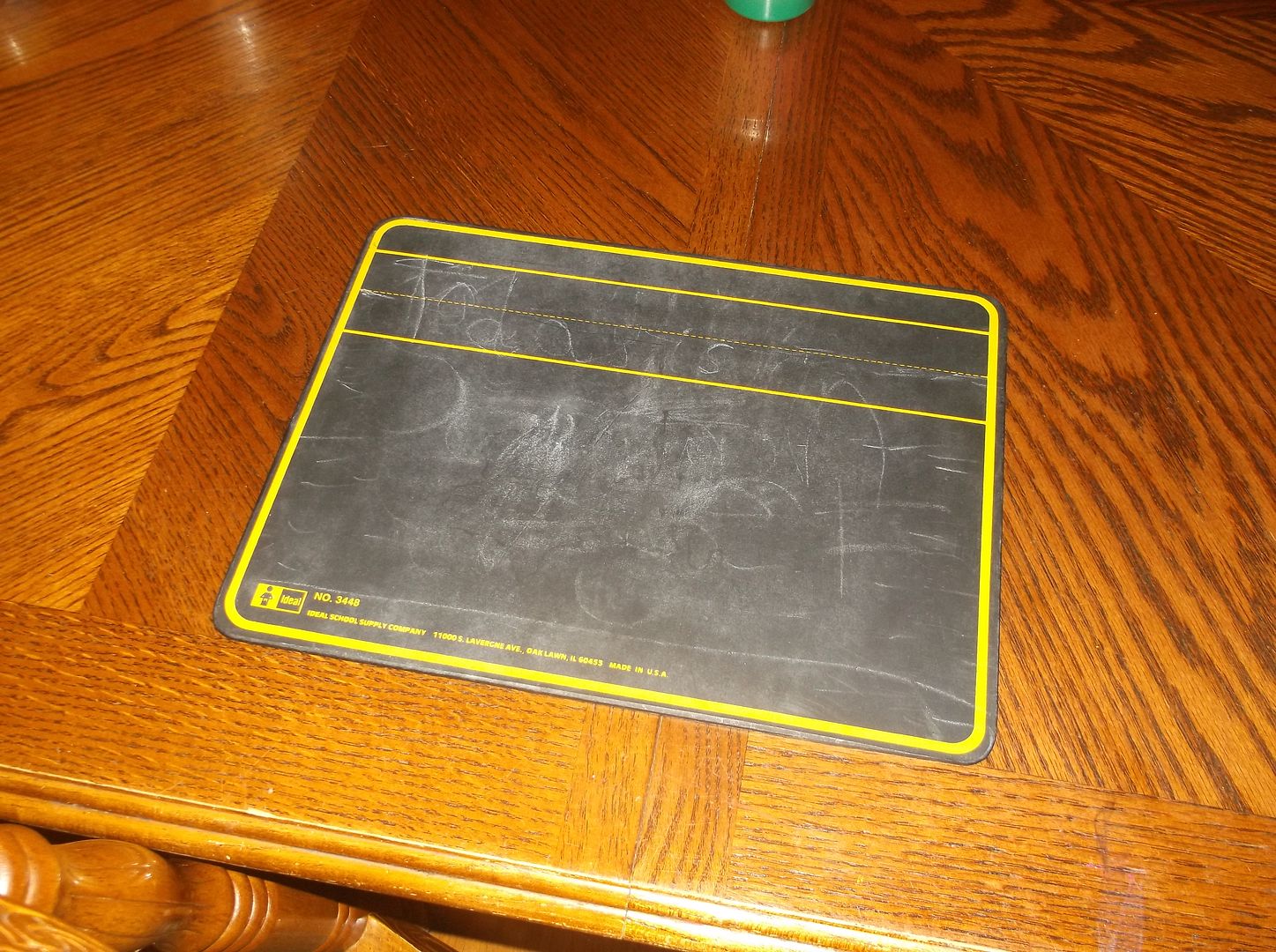 My totally awesome chalkboard find!!! Every year for our party I paint place mats with chalk paint they usually last the party then go in the trash because the paint peels. I was totally over the moon to find these chalk boards to use from now on!!!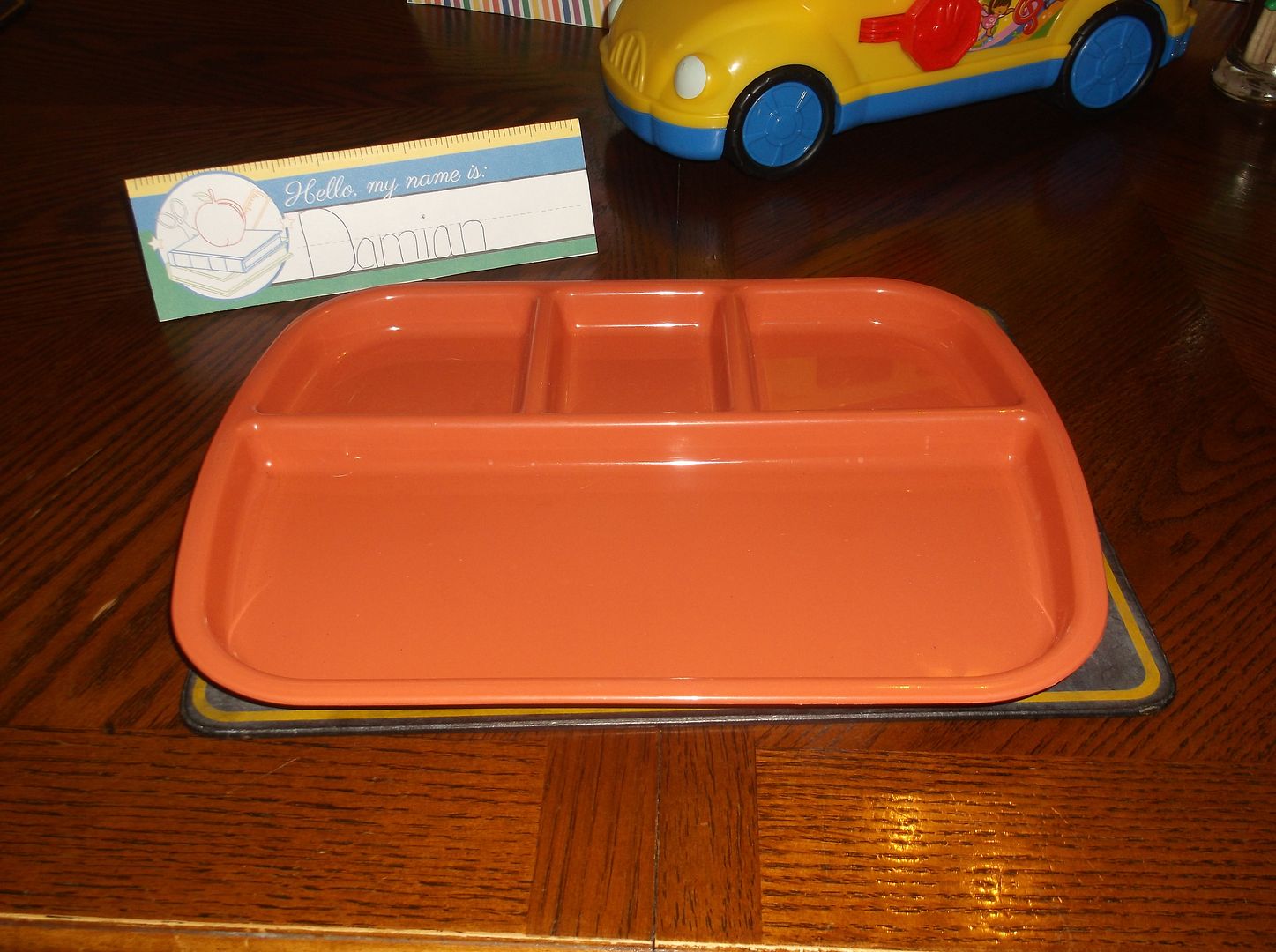 I wish they were a bit bigger but I am still happy! I also love my little trays I found this year as well. I am always on the hunt for stuff I can use as party decorations for my back to school!
Well that is about it for our party. I hope everyone has a great start to their school year!!!!