Second semester, first week!! Also our first week with The Thinking Tree Journals. We skipped our normal Monday math, art and music since I figured starting something new would be a fun idea, needless to say at first it was the things nightmares are made of!! Thankfully, by day three we had our rhythm and things started taking off for the younger of the three kiddos. I think with Damian still struggling about being removed from his school he isn't really open to anything right now. We started our week using three journals and ended with using two but all in all it went well.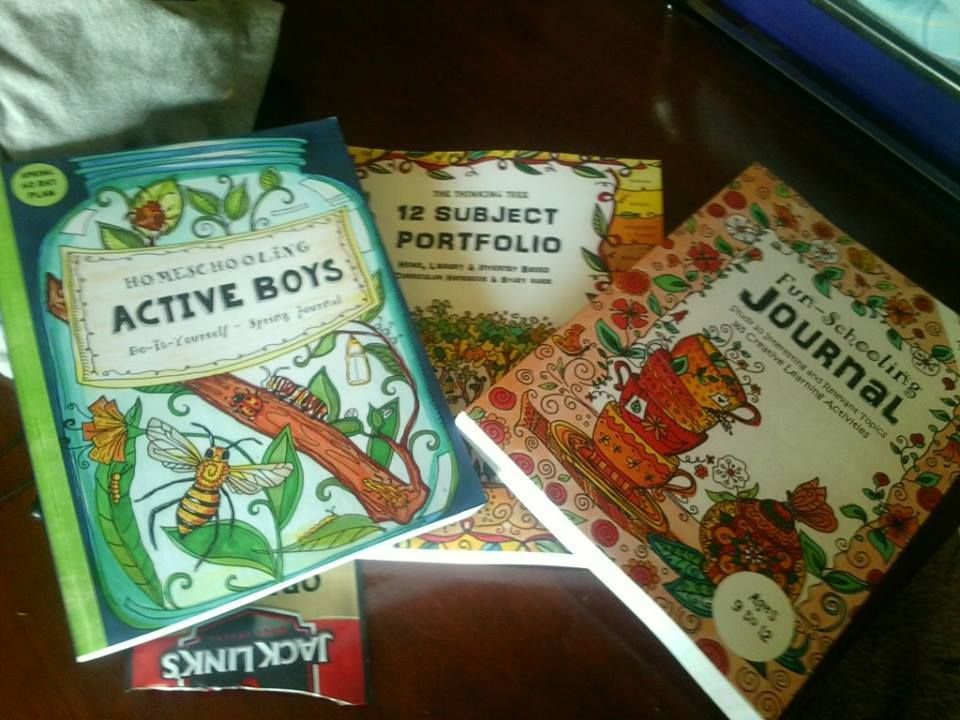 The 12 subject portfolio was the one meant for Damian and while we have dropped it for now I will be doing some tweaking to use for him next year. There are many different journals and the best thing is they can be used in so many different ways as well. The cool thing is it is almost all what the kids wanna learn about. They pick their books, they do the assigned pages and go about their merry way. It was a bit offish at first like I said but then the kids grew very happy with it. My youngest is reading about all different kinds of things and my youngest boy is pretty excited that school is almost entirely on his schedule, so win win!!!
On Monday we had our library trip where they picked many different books and movies to use as school books. we also picked up some classical music on cd. The description for the journals says it best...
Parents!
Now your student can turn any stack of books into a home learning curriculum. This handbook is an activity book and daily journal that allows your student to have a customized education without creating a lot of extra work for you.
Many students are more interested in real books than in textbooks! This is an excellent way to help your students to develop their talents, interests and deepen their knowledge of topics that are meaningful to them. Just visit the library and bring home great books!
Choose library books about anything you want to study including books about science, travel/geography, literature, cultures, skill building, math, inventions, history, and any other topic that is interesting or necessary.
many activity pages: Spelling Practice, Math Practice Pages, Reading Time, Film Study, Meal Planning, Copywork, Listening Time, Observation Time, Emotion and Mood Evaluation, Nature Study, List Making, Therapeutic Coloring, and several other fun and educational activities.
So the kids are still learning and it is somewhat on their terms, Giving kiddos a choice is always a great idea in my book!!
On a different note Skyler has finally finished math u see gamma!!! She truly struggles with math so YAY!!!!!!!!!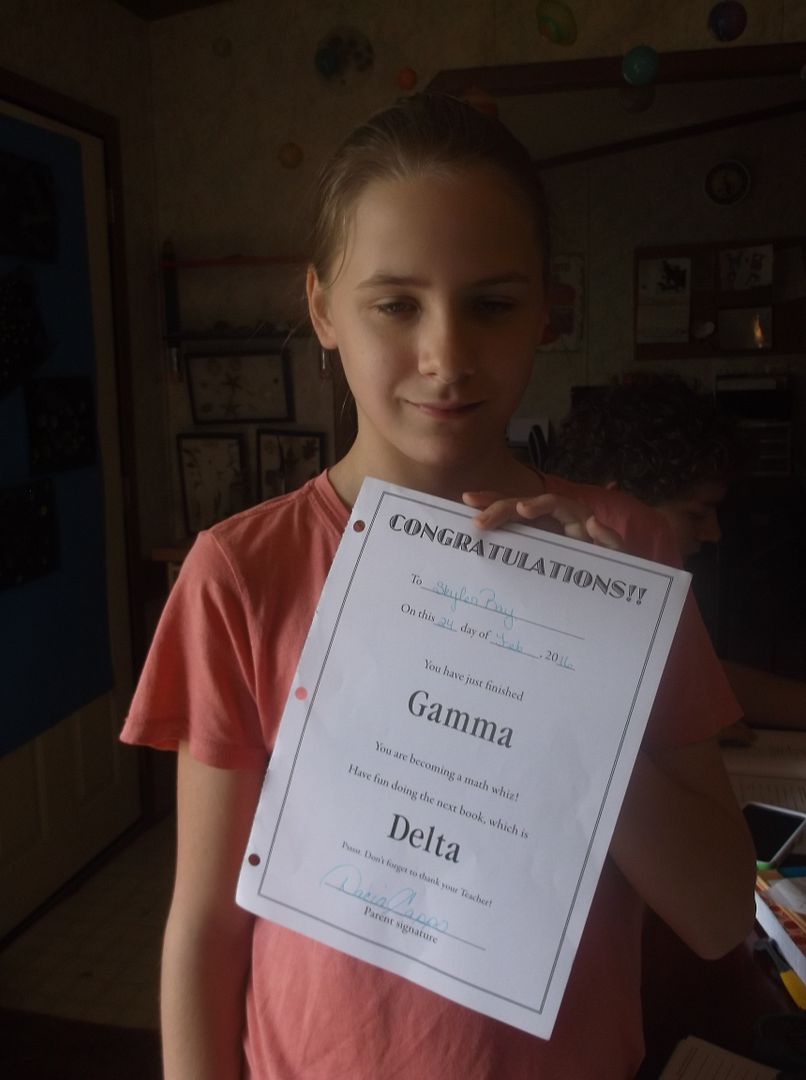 I am way over proud here! It was very fun to see them working on things they were actually wanting to work on and learn about. Skyler of course chose many animal books. Her choice of movies was as usual Magic School Bus. This week I was pretty freeing with letting it all be their way as time goes by I will make more suggestions!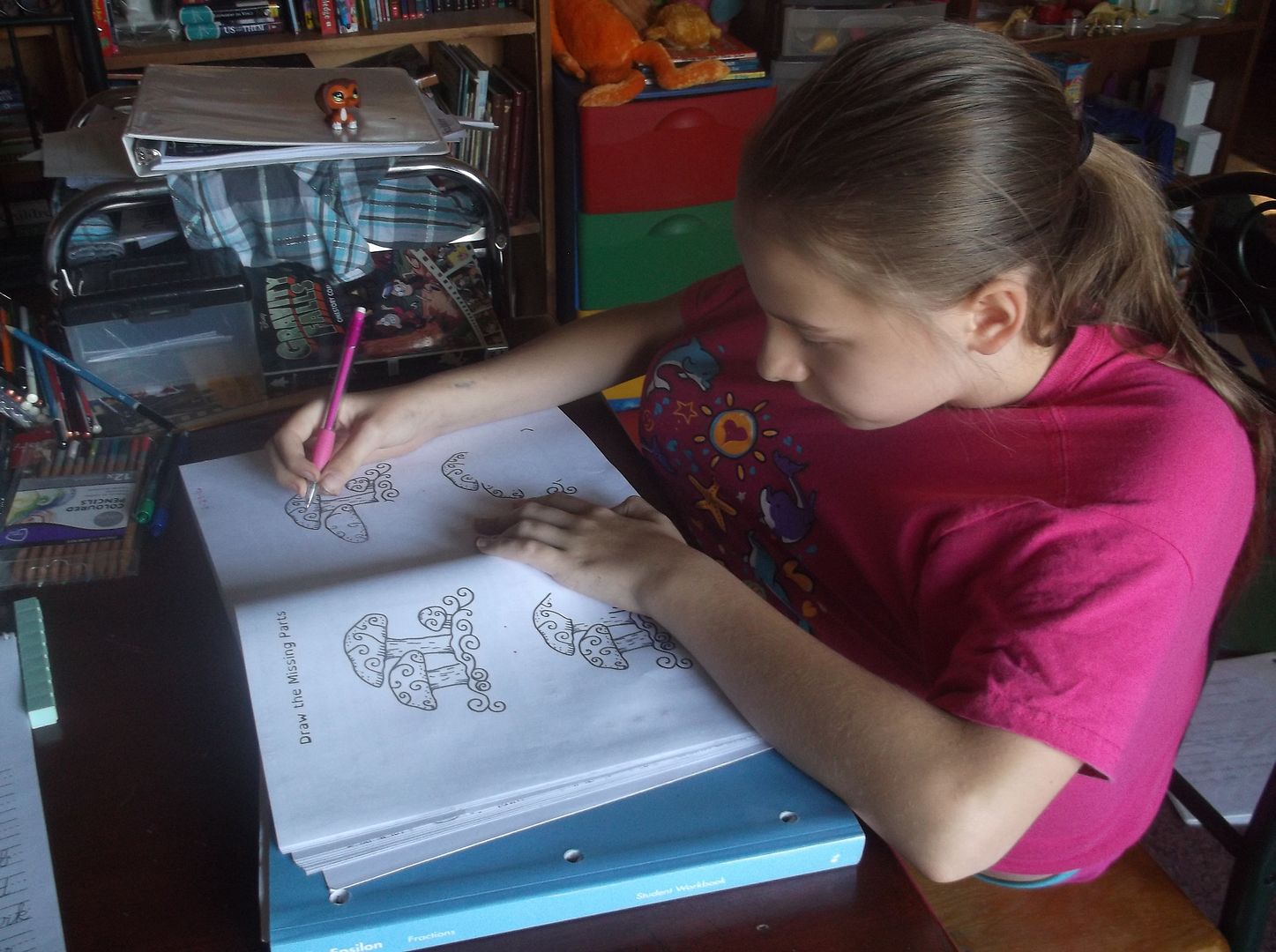 A

complete the picture page was pretty fun for her as well as all the coloring.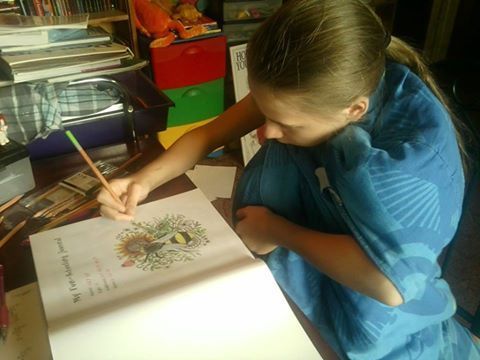 Fox enjoyed his movie time as well. He learned quite a bit from "How The States Got Their Shapes" video.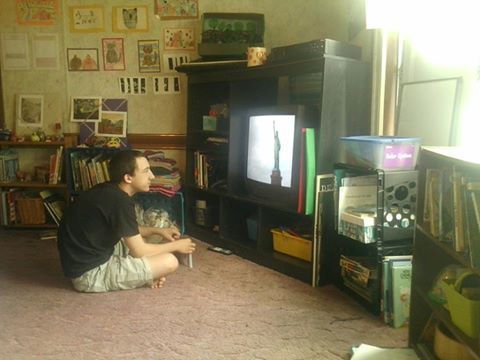 We also recieved a "Moms Fun Journal". Skyler has enjoyed this book a lot! She was eager to sit down and color together LOL!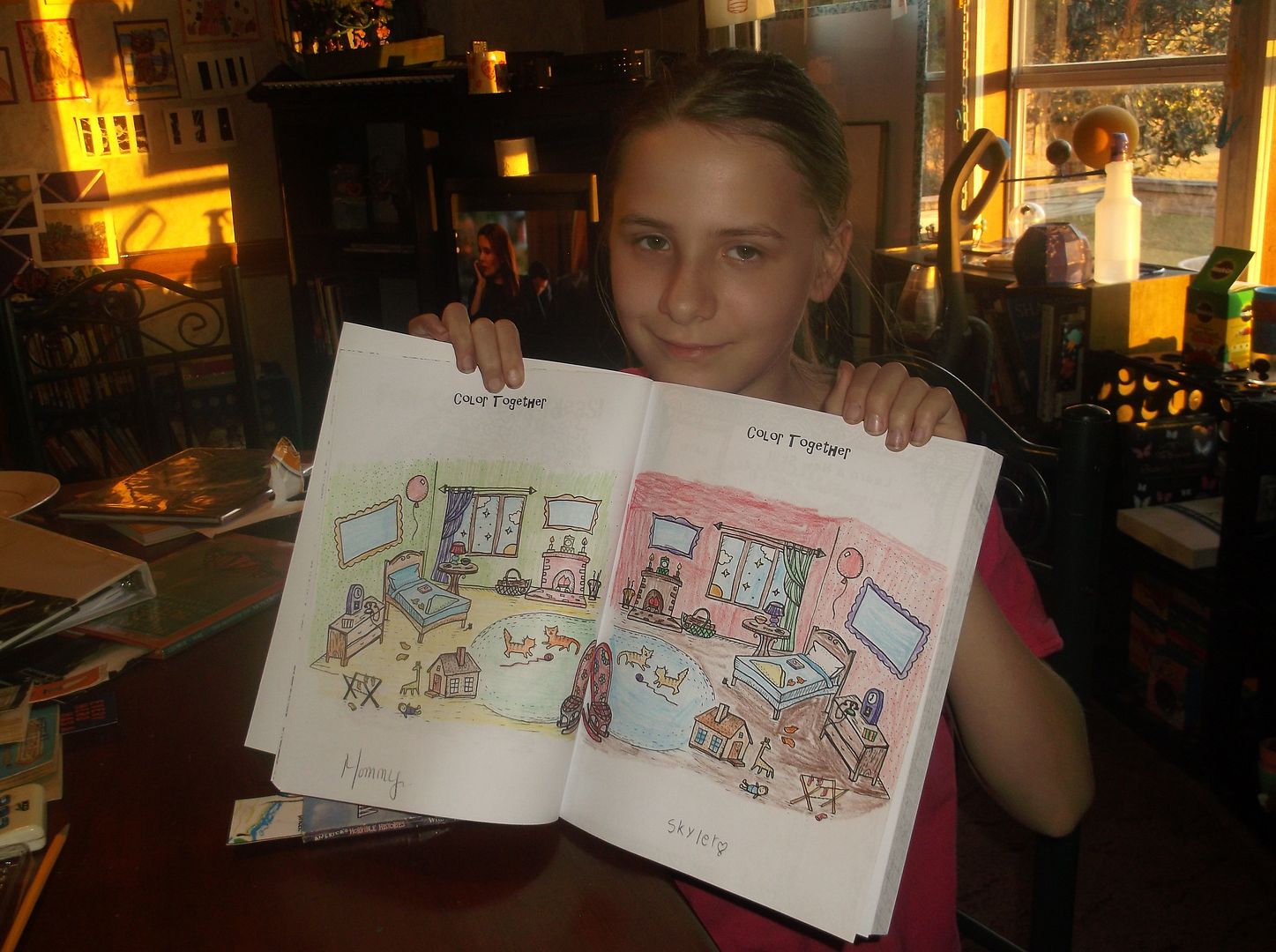 The comic book math seems to be a bit below Skyler so it most likely will not be used. It is an adorable book though. Maybe one for her skill level will be introduced!!
It has adorable lego like people in it! My son would love some of those!! Maybe with fractions!!! Skyler also started a pretty big project for her pottery class. They will be making Easter baskets. I cannot wait to see the final product because it looks fantastic!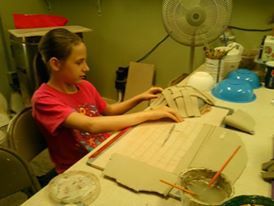 Just a quick pic of my Fox doing his work. I am really glad he likes this method so very much!!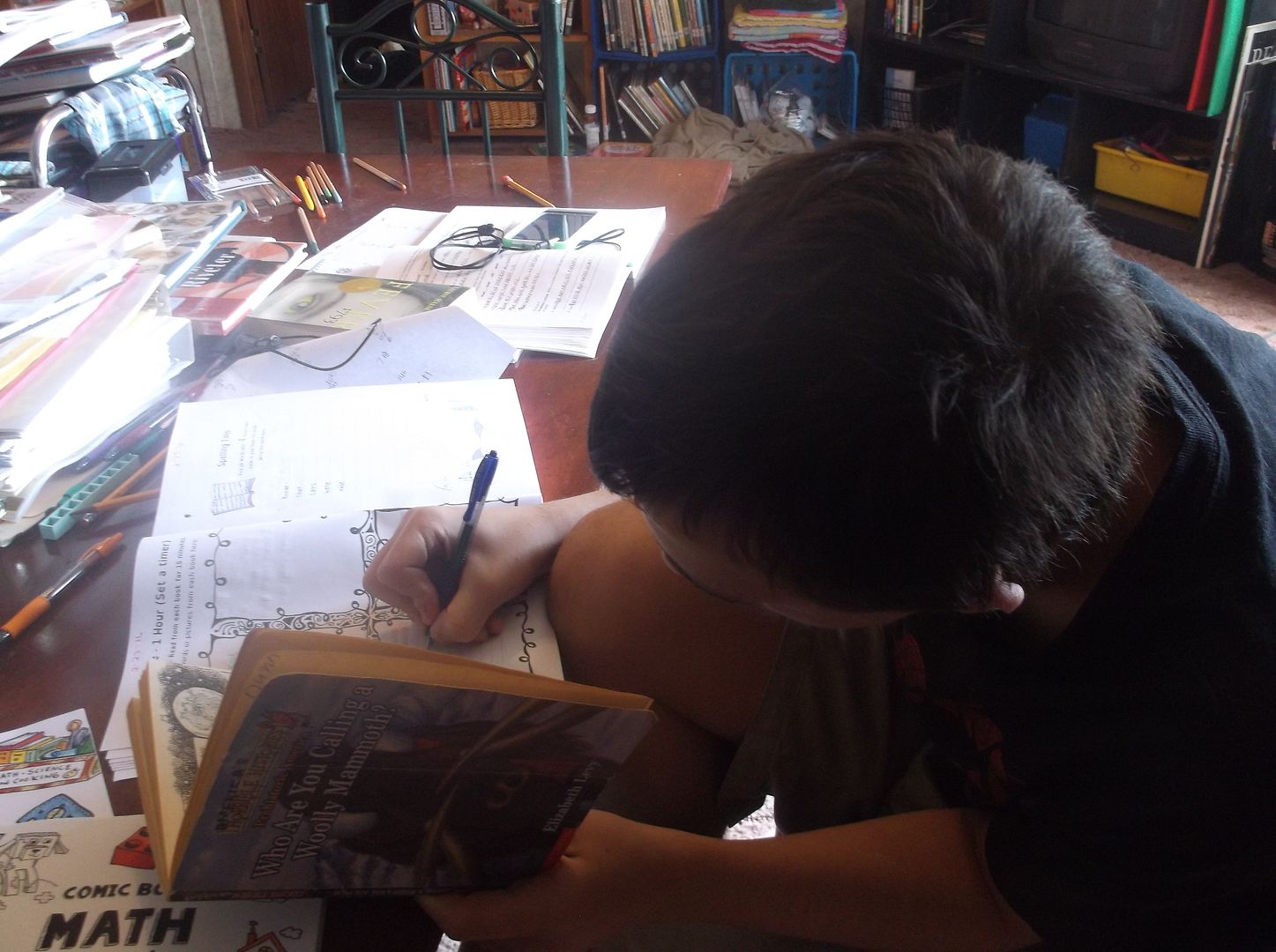 The Moms Journal also talks about making baskets. The idea sounds great but I have so much stuff already packed into a small space that I am not sure how exactly I could do that. I may think more on that idea. For now I did make a basket that houses the special pencils, pens, bookmarks and timers. I would love to find more timers!!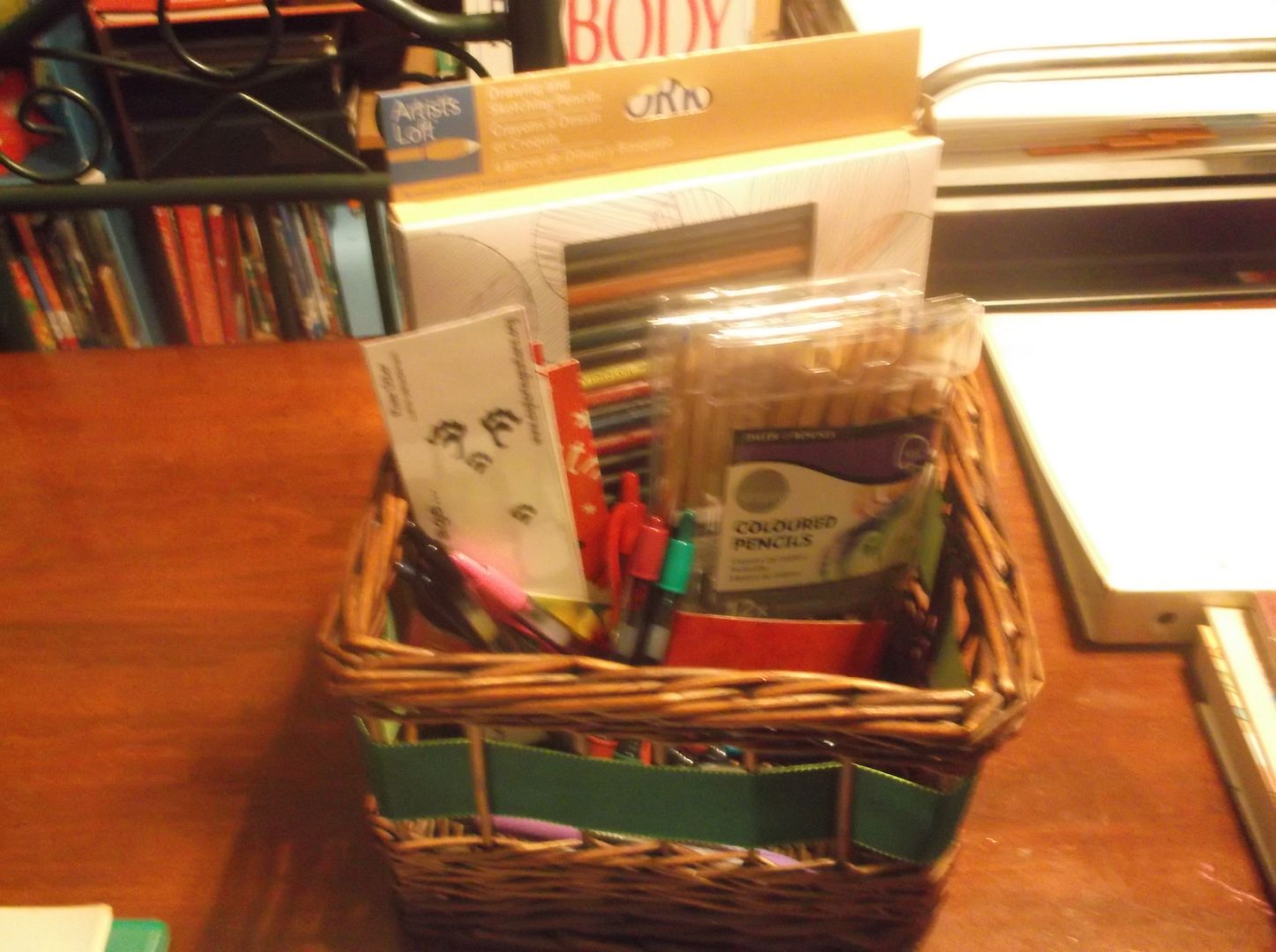 Just to close off, he is doing school, you heard me SCHOOL, and he is smiling!!!!!!!!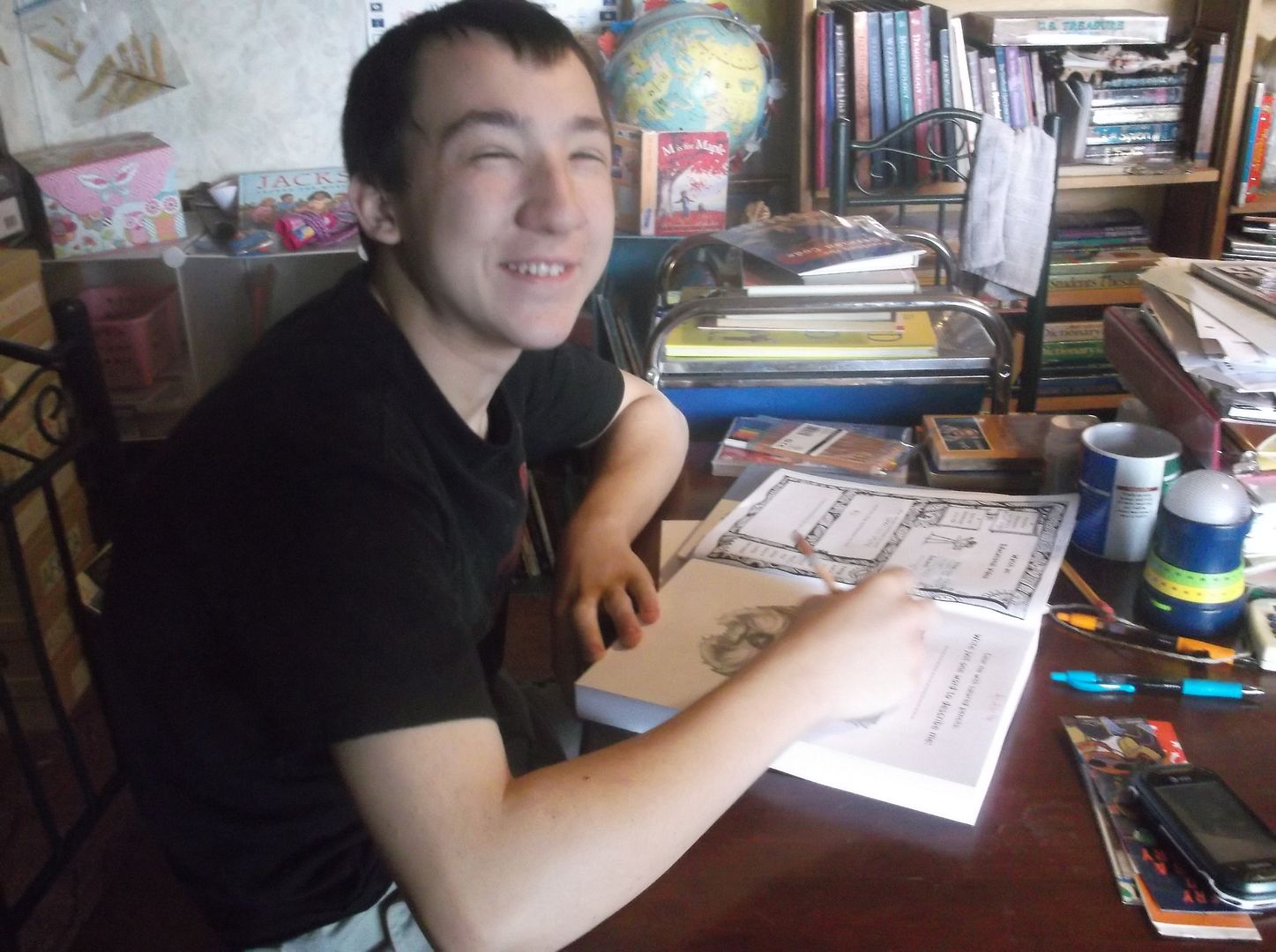 Just for more info, this blog has all the journals organized by type etc. She also has some great posts on the journals and a Thinking Tree Thursday Link Up fo other blogs!!!