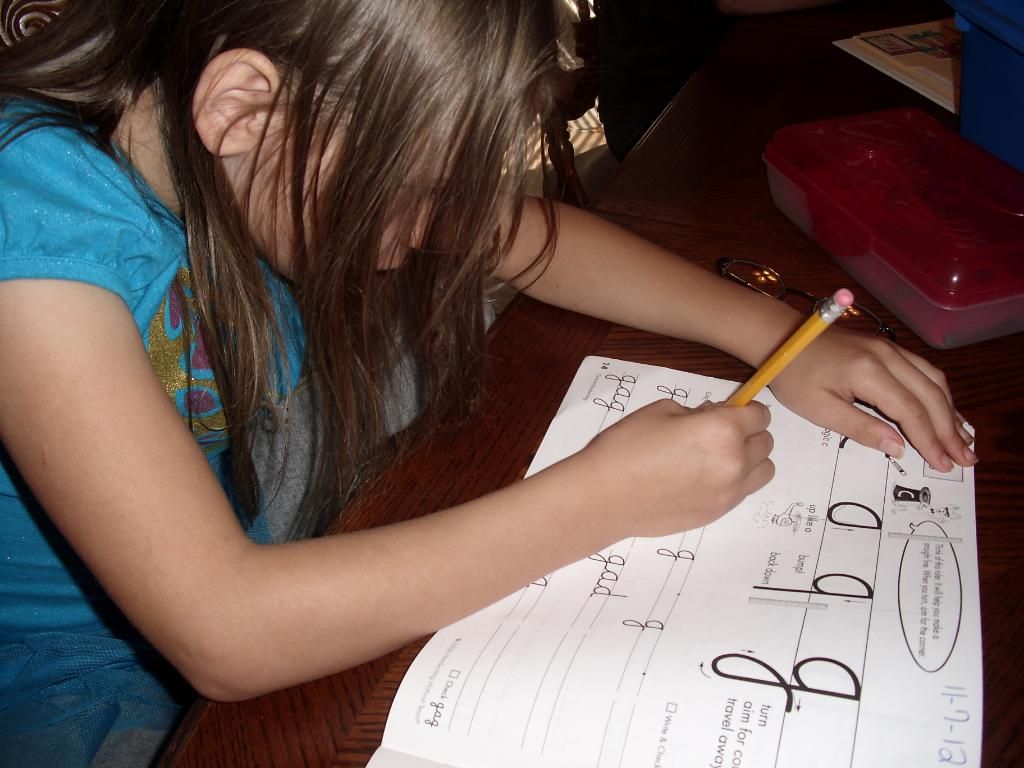 This was a pretty full week! Skyler is loving learning cursive, the boys of course hate it. They have been making progress on Winning With Writing. The boys need alot of ideas when they have to come up with their own stuff though. Skyler is doing well still struggling a bit in math but she will get there! Fox is making steady progress so YAY! Damian has alot of repitition before he grasps it but thats OK too.
They are doing well with RS4K Chemistry. Skyler is liking the experiments. The boys are not liking vocabulary words. They hate writing and think I should let them type everything lol. The also believe the should use a calculator in math.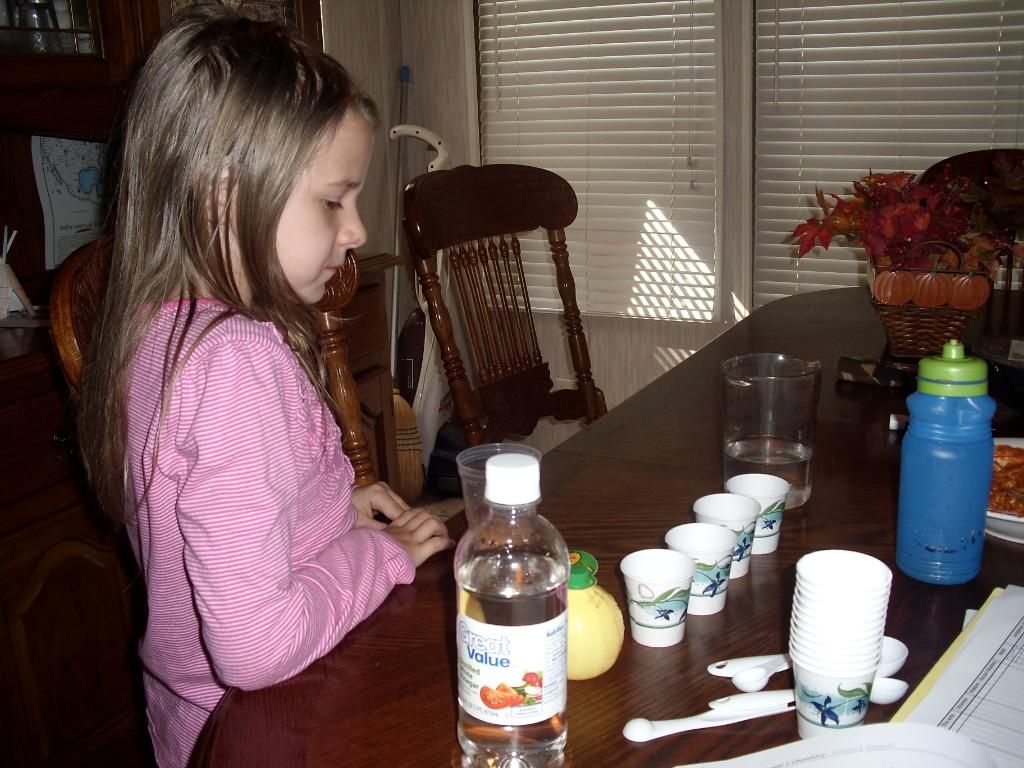 If you can tell by the look on her face she did not like the smell of vinegar! She had alot of fun watching things bubble, fizz and making sour milk. It was really sweet when she came and said she was sorry that the milk got wasted.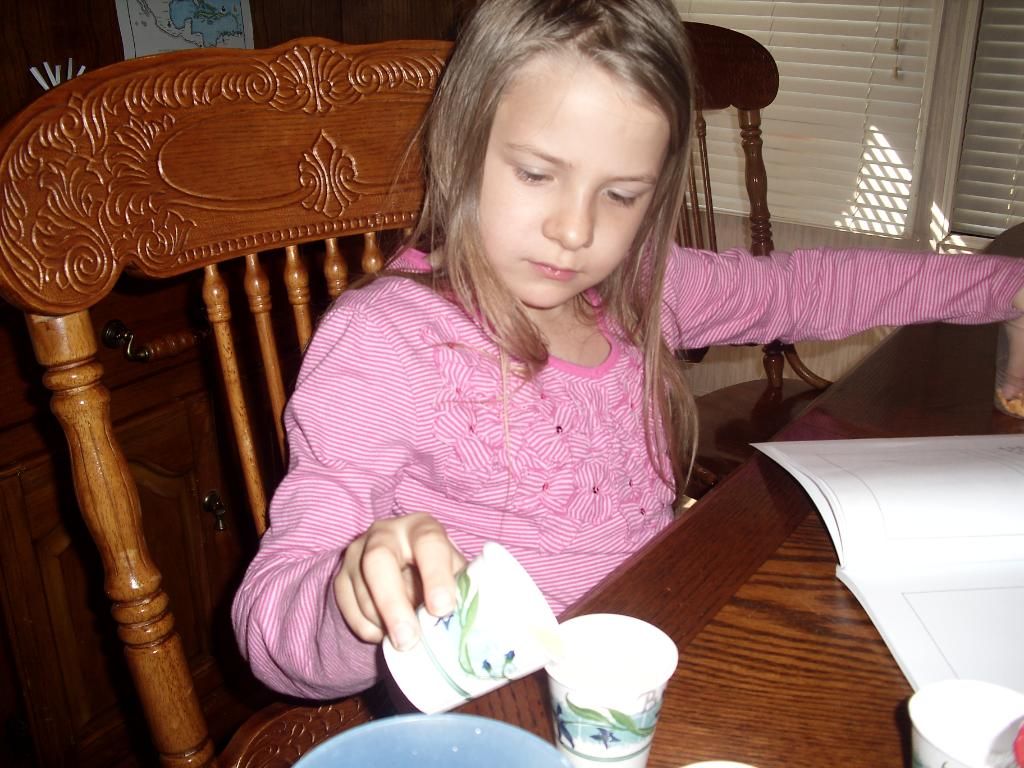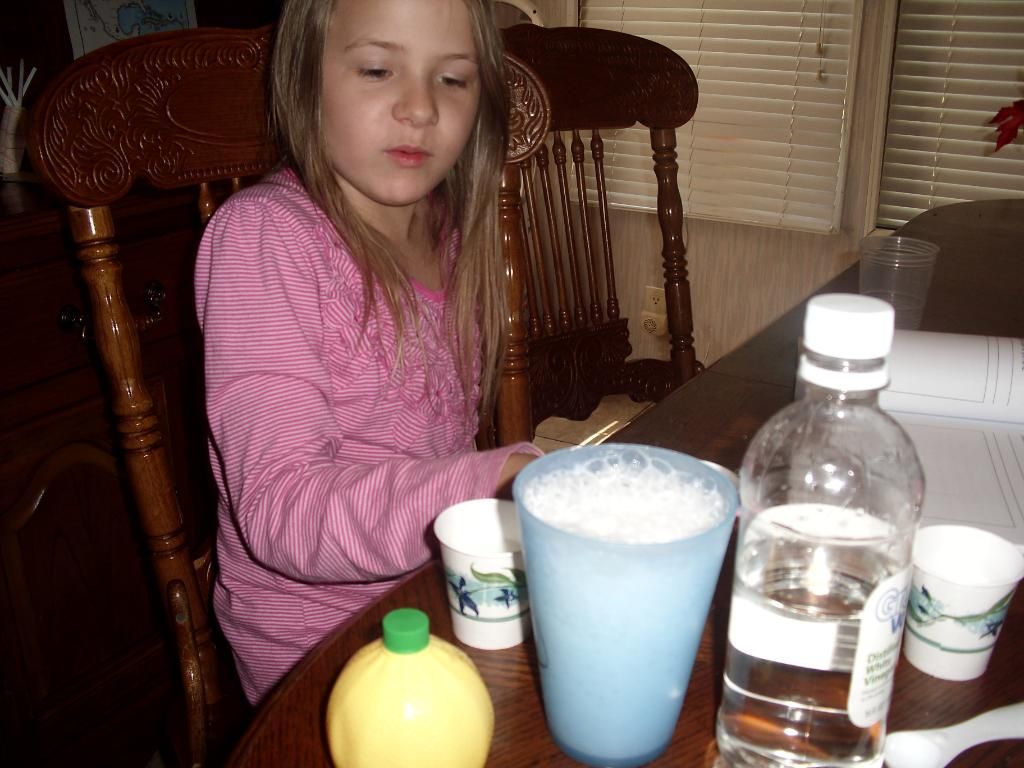 I loved how quick she jerked back, it was so funny!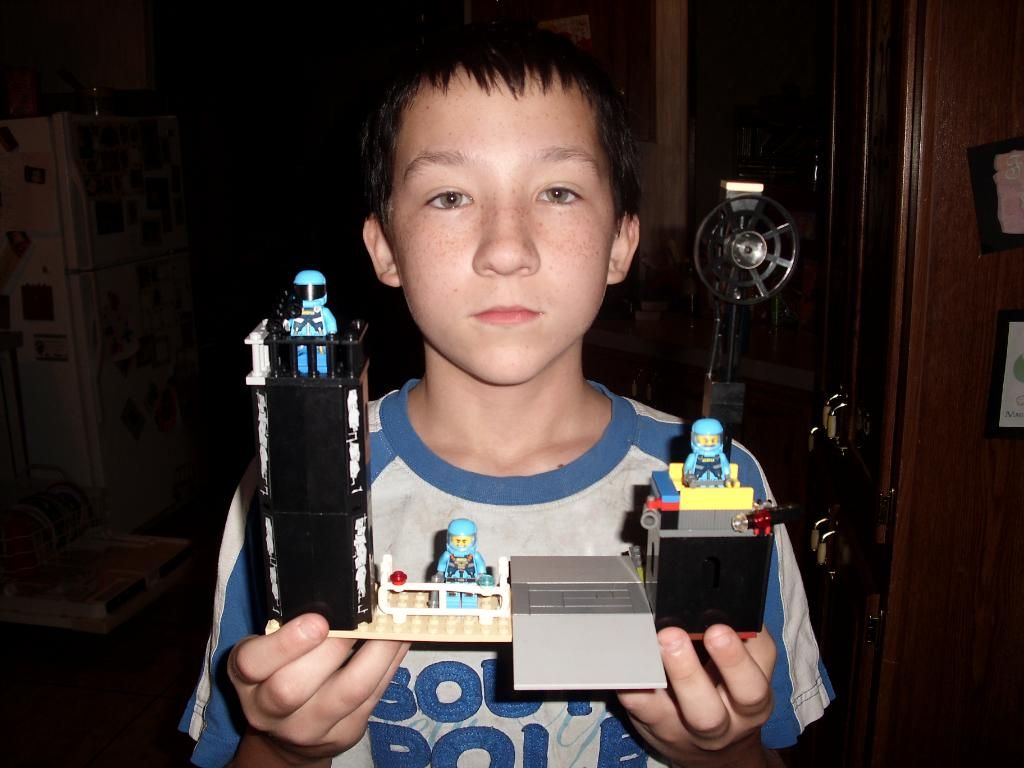 Fox and his love of legos! This is his army station. He has developed a thing for army lately.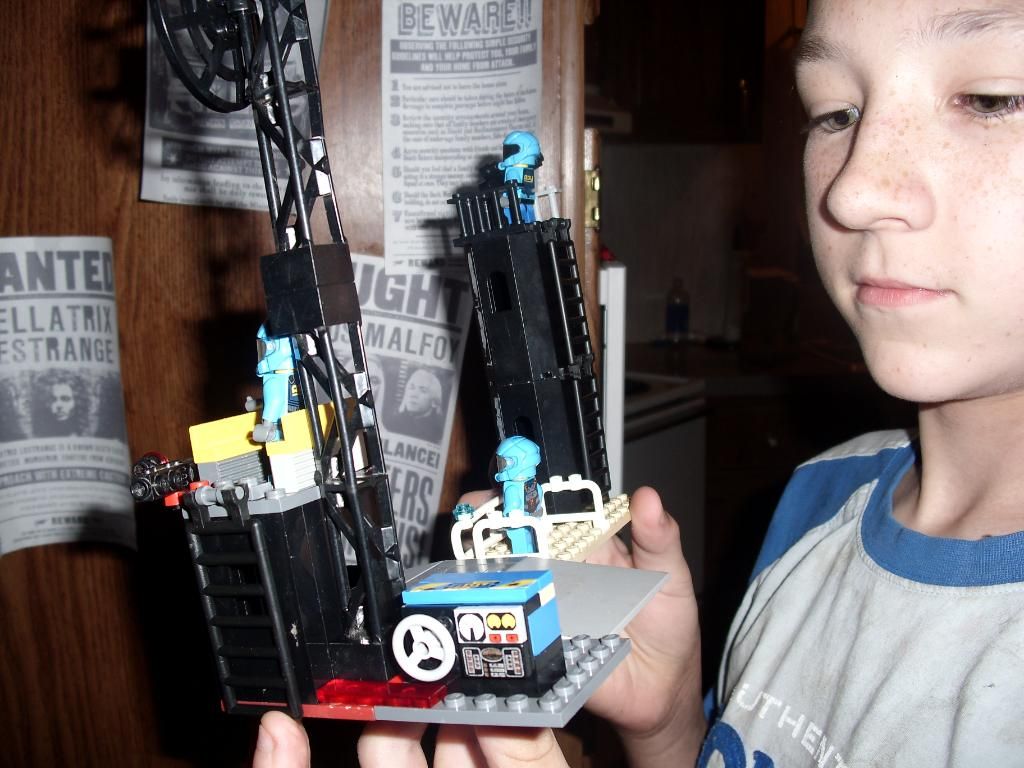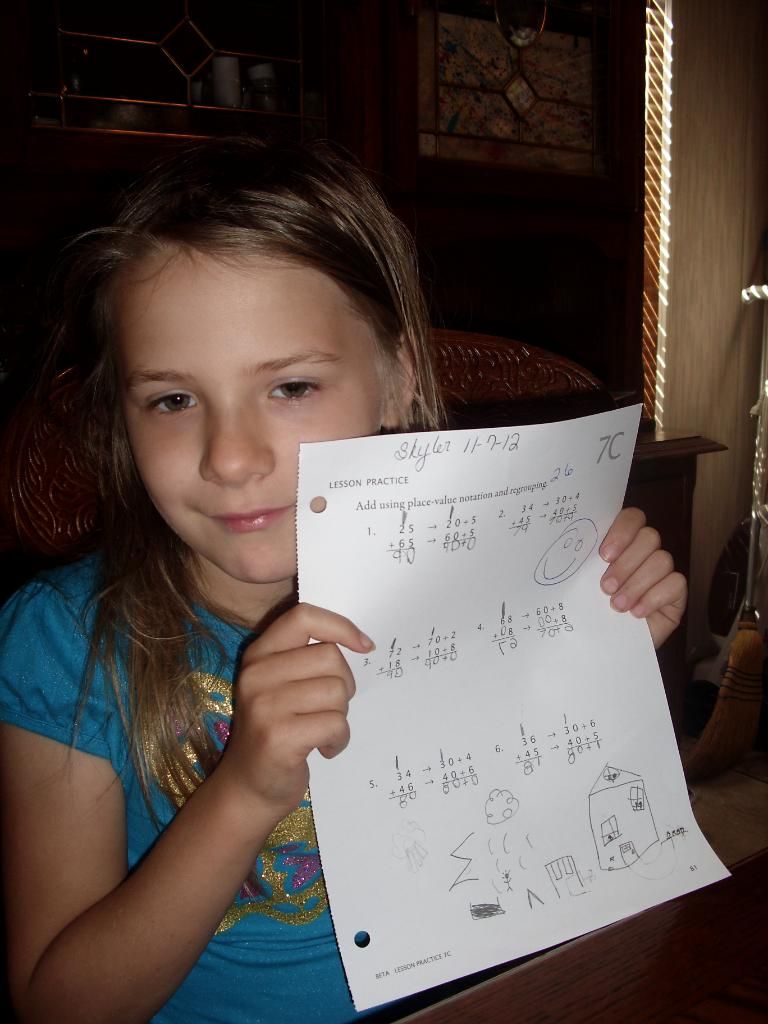 Skyler was very proud to hand in her math and not have to back over anything!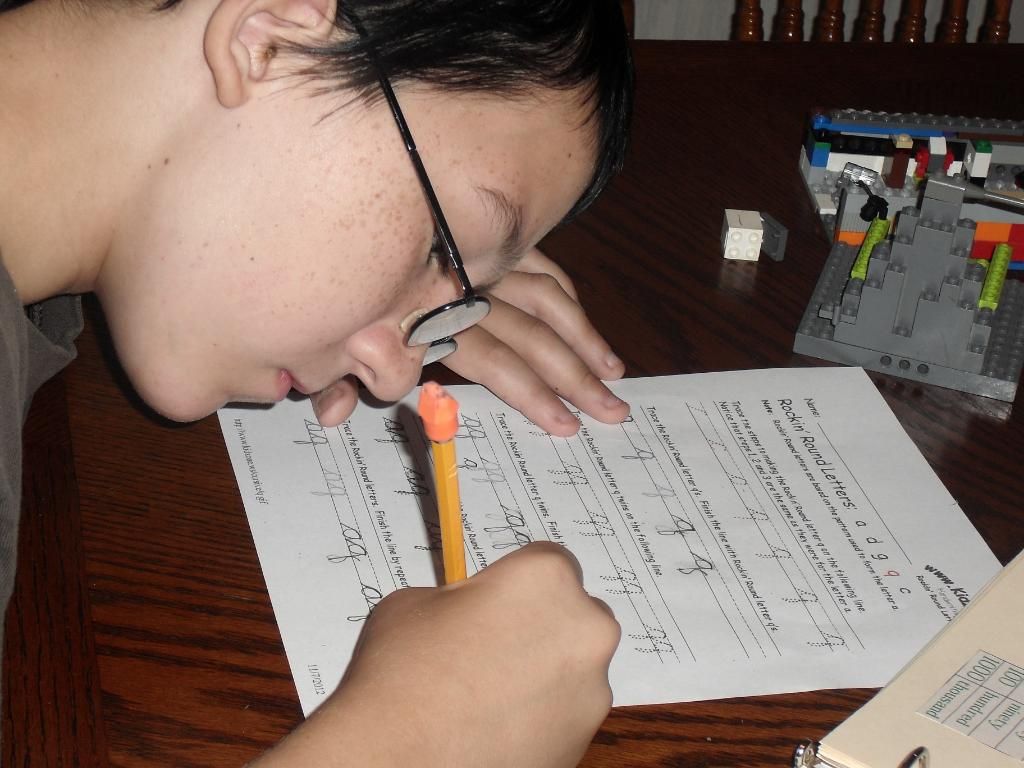 Fox learning the little q. I have to remind him a hundred times to put on glasses.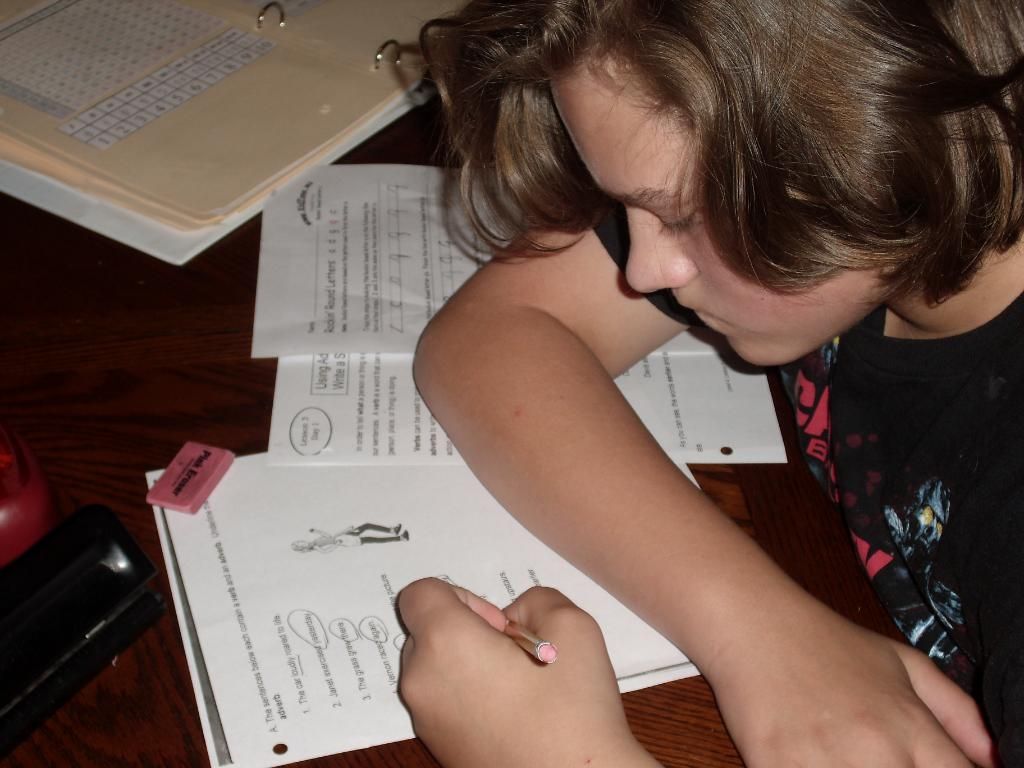 He has that mean I hate writing look on his face! Too see extra pics you can go
here
. To see our awesome Magic week you can visit us
here.